How to Plagiarize and Avoid Punishment?
Publication Date: 07 September 2021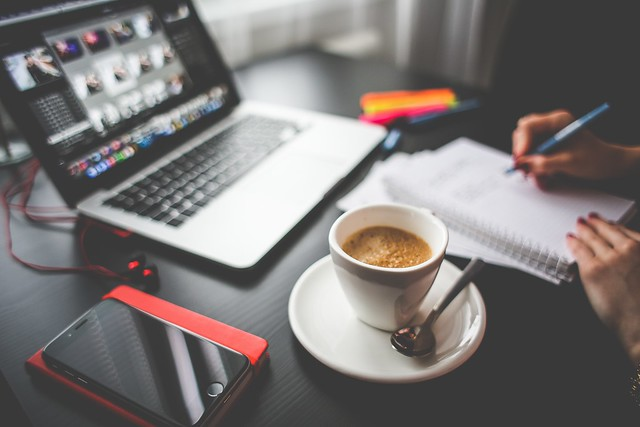 What do we mean by plagiarism?
Plagiarism is taking someone else's ideas, inventions, work, writing as your own. It can refer to literature, music, business, science, and, of course, high school and college papers. In fact, academic plagiarism is the most common type of plagiarism, and we all learn about it (some do it the hard way) while being students.
Whether you took somebody else's entire work, particular parts of it, or even single sentences and parts of sentences – these all qualify as plagiarism. You intentionally took the material and used it in your own work. However, sometimes, you can be accused of plagiarism even though you had no intentions to use someone else's materials. Why does it happen?
Accidental plagiarism
Plagiarism can be accidental when:
You try to rewrite existing information, whether a solid piece of text or just a single idea or thought.
Do not bother to properly format in-text citations.
There is a perfect match between your "original" thoughts and information, which already exists out there online.
No matter which scenario is true in your case, being caught in plagiarism is a serious fault and accusation. Trying to convince others that your plagiarism was accidental might be next to impossible.
Plagiarize and avoid punishment
Many would say it's impossible. However, in the modern world, there is nothing impossible. Just imagine how wonderful it would be to use other's works and ideas as your own.
Follow these tips to successfully plagiarize and avoid punishment.
Smart Wiki user
Wikipedia is a great source of complete and up-to-date information on many subjects. Perhaps, this is why each year, millions of students worldwide get caught plagiarizing on Wikipedia. This is because they do not do it the smart way. Instead of simply copy-pasting content from Wiki, you can paraphrase and write in your own words! Just remember to regularly check your output text in a trustworthy plagiarism-checking tool (better several at once), such as Copyleaks, Duplichecker, Turnitin, etc.
Use citations to add credibility
Let's say your paper requires using citations. Will you cite the original sources you have used, such as Wikipedia? Of course, not!
In this case, a good strategy is to use false citations. Just find a suitable source, which contains similar information, ideally a large piece of work, and use it as the source of your citation. In 99% of cases, nobody is going to check thoroughly enough to actually dig inside your reference list, especially if it's page 542 or something from an old archive.
Deep paraphrasing
Plagiarism-checking tools are becoming smarter and smarter. They can scan larger volumes of information at a time and find similarities even in distorted text. So, simply adding a couple of new words or swapping the order of sentences will not work. Instead, think widely. Read the entire piece of information, understand it, and only then paraphrase in your own words.
Translation as a way to legally plagiarize 
If you are good in many languages, you can find the necessary information in one language, translate it either by yourself or using powerful translation tools, such as Google Translate, and present it as your own content! In a way, translation is a powerful plagiarism-laundering tool. Just remember to read the target text carefully, edit and proofread it, as often online translators make many linguistic mistakes and distort the meaning.
Rearrange it in a blink of an eye!
The above-mentioned methods are, in essence, ways to rearrange content. They can be lengthy and time-consuming. However, the same technological progress that moves the plagiarism-checking tools forward, and makes students' lives harder, can also aid plagiarism. Believe it or not, but there are online tools, which rearrange any text you throw at them in a blink of an eye! There are hundreds of such tools, and they all can be easily found online.
Use external resources
The tips mentioned above will all help to plagiarize without being caught. They all work when applied properly, which requires significant efforts from whoever uses them.
At the same time and space, there exists one more way to get 100% original content while avoiding hard work on your side. This way is called professional writing services. Such services help students worldwide in writing custom and fully original academic content at a negligible cost.
Let's say you need to write a 5-page essay. Instead of spending days online searching for the appropriate material and ideas, you can place an order at one of such services. They will find the best-matching writer for your task and produce 100% unique content within the deadline specified by you.
On our website, you can find trustworthy reviews of some of the top-rated academic writing services. Find the best one for your specific needs and tell them your requirements. And do not forget that new customers are entitled to some tasty discounts.