How to write a historical essay
Publication Date: 13 September 2022
A historical essay is one more type of academic paper required by universities and colleges. Almost every essay has a plus-minus identical structure. However, there are some differences that vary between different kinds of academic papers.
You have to find your approach to the subject you are going to describe. Maybe you can state one argument or argue between two opponents. You can pick almost any topic or event from the past if you were not given one by your professor.
To start a historical essay, we first need to define it and figure out the purpose of this paper.
What is a historical essay?
A historical essay is a paperwork where you provide an argument or statement concerned with some events in the past. During your text, you have to support arguments with some facts that answer a given question. You have to persuade the readers that the main statement of your essay is understandable, readable, and, of course, truthful.
This kind of paper is not one of the easiest to write. At least because it requires thinking from you. You have to do your best, otherwise, you have a risk that your essay will be close to graphomania of unnecessary and jumbled facts.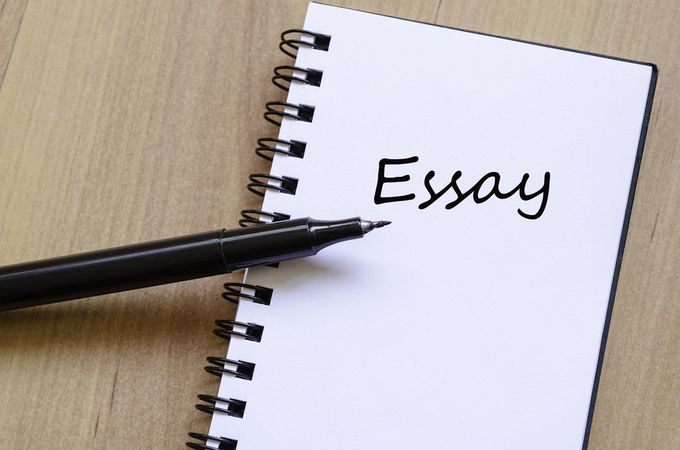 Steps before you start
Define who will read your essay
Understanding your target audience is one of the key factors that will help you not to screw up. Depending on who your readers are, you can push the two essential buttons – make an emphasis on the human senses or provide logical arguments instead. Surely, everything in this type of text has to be logical and structured, but choose the appropriate tone of voice according to your target audience.
Discover your topic carefully
You have to choose a theme that is accurate and comprehensive, at the same time, it has not to be too broad. For example, if you decide to pick an event from the following century, state "Premises that caused a worldwide financial crisis at the beginning of 2007" instead of "Financial crisis of 2007-2008."
After you choose an appropriate and interesting topic, you need to discover it deeply. You will be required to read a lot of different sources and combine arguments, and put them in a consistent way. It will be a plus for you if all the information you find on the Internet or in books is taken from primary sources. That is crucial as History is such a subject, if you suddenly confuse facts, the whole story loses sense. Maybe some samples can help you to decide on the structure.
Write a plan
A plan of your text is a guarantee of success. After you discover your topic and pick an interesting subject to describe, your next step is to summarize ideas altogether. What will you put in your essay? Are there some odd facts that don't influence the main opinion? How many paragraphs will be in your text? Think one more time about all possible questions while writing a plan.
Your historical essay has to remain structured. Like any other essay, you have to write an introduction, a body part, and a conclusion. What do you have to include in these parts?
Introduction
In your introduction, you have to state an argument and briefly describe what you are going to talk about. You have to impress your examiner with a deep knowledge of the subject and ensure them you did significant research. The first sentence of your text has to be overwhelming in a positive way. Try to write something that will wake the interest up and push readers to read the whole article. Add some details that will come in handy for your readers during reading. For instance, define the timeline or explain relevant terminology you are going to use in the other part of the historical essay example.
You have to remember things that you must follow. Otherwise, you will ruin the essay from the start. First one – answer the question of your topic directly. Do not go off your main subject. And the second one – keep the balanced, logical chain. If you write about the causes of the financial crisis, do not begin with the appearance of class inequality.
Inner parts
You may write a couple of paragraphs that will support your topic statement. Refer to your plan and reveal the ideas one by one. To make the text interesting and readable, try to stick to 100-200 words per paragraph.
Here is the time for your research. Provide solid arguments and tell the story about the causes and effects of one particular question you picked for your essay. Mix the crucial details with additional ones. Your essay has to be fresh, do not stuff it with dry historical facts. At the same time, you have to remember that you are writing an academic paper, so it has to be quite formal and accurate.
Don't forget about the proof. You have to support all your arguments with information from primary sources. If you don't do this – your text will suddenly become senseless. All the arguments you are allowed to be in your body part have to be equally strong. Imagine that you sightsee two opposite opinions that fight one another. Decide the winner in the end.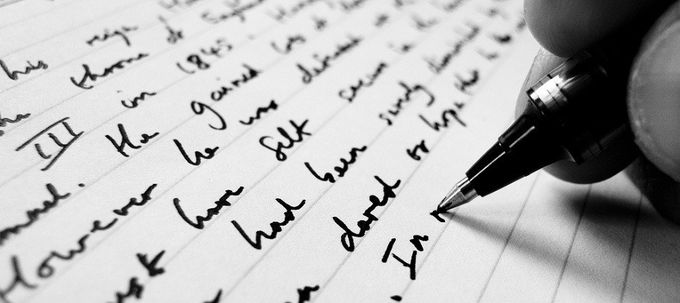 Conclusion
In the conclusion of your history essay, you need basically support your main argument once more, slightly paraphrase the main ideas, and give them to readers so that they ensure – your research work is worthy and the arguments are proven. If you set an argument – support it now. If you doubt two opposite ideas – underline the better and explain why twice. You may add one additional fact that accepts the arguments you provided, but do not put too many, it is also a mistake that will distract the readers.
Remember that you should answer the primary question once more. If you started writing about the causes of the financial crisis, do not write about the effects of the financial crisis, do not distract yourself.
More useful tips for your writing
If you have ever talked to history teachers, you may probably hear that the best way to learn History is learning it not chronologically but thematically. It is just a way of remembering the events. Most people are suffering from learning all those dates and locations, so frequently, students do not understand what the point of History itself is.
Your historical essay, roughly speaking, is a tiny part of a whole wheel of existence. You choose a topic of an event that is outlined by territorial boundaries, timeline, and other circumstances. So instead of creating a dull table of dates and definitions, tell a story like you have experienced it personally.
And here comes the second tip. Do not write "I think," "I suppose," "I consider," etc. Yes, tell the story like any other socially important event you have already experienced. Nevertheless, you have to present the text in such a manner as books always do. Instead, use expressions that will support your professional research: "The next fact came with the previous…", "As a consequence, this event happened after…", "Here is the logical chain of the next causes…" and so on. Be formal and accurate.
Try to write only useful information that makes sense only. Do not generalize events altogether – when you do it, you decrease the importance of your words and the whole text as a consequence. Your paper has to be a kind of lifeline that will help readers finally understand a particular reason that happened in history a while ago. Pretend you are telling a story of famous things to an alien that can not even suppose what was happening here on Earth. Be the best extraterrestrial teacher you ever could be.
Now you are ready
Come on, don't panic! You have just read a guide on how to write a historical essay. If you are afraid that you may fail your essay, inspire yourself by talking with mentors who can always help you with complex tasks. You can also practice on drafts before passing your paper to your professor.
Moreover, there are a lot of writing services on the Internet. If you don't want to waste time and search for information by yourself, hire an expert who will do all the paperwork for you. Have a piece of luck, and have a productive studying year!