How To Write An Academic Essay
Publication Date: 20 June 2022
Everybody wants to possess excellent writing skills. During high school and college years, students learn and try writing various types of academic papers. An academic essay is a kind of academic paper, which has its unique academic essay format and requirements. The same refers to the structure of academic essay – it differs from other academic papers.
An Academic Essay – The Definition
An academic essay is a form of academic writing, which is usually small in volume and is defined by a free composition. The author of an essay is required to express personal impressions and judgments related to a particular phenomenon, issue, or topic. As a type of academic writing, it doesn't stipulate interpreting the topic in a defining or exhaustive form.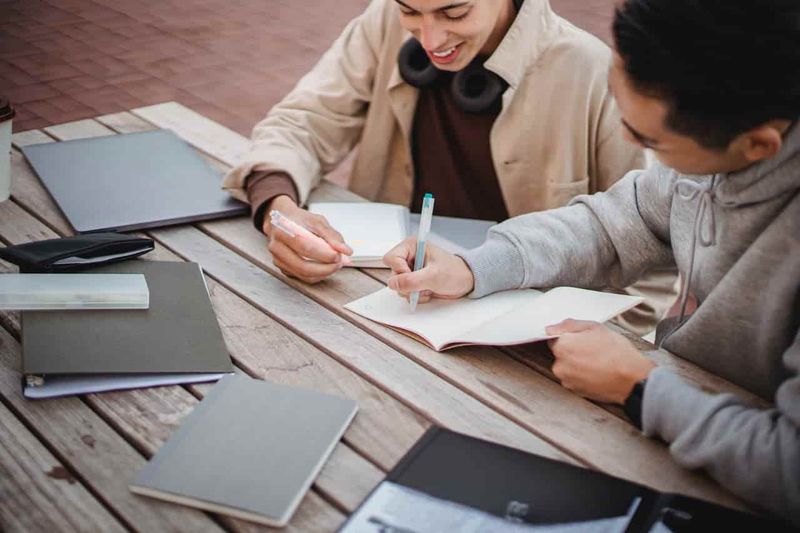 An academic essay is akin to a special kind of literary creativity. When writing it in high school or in college, it is necessary to focus both on the content and on such aspects as simplicity, imagery, and attractiveness of presentation.
Distinctive Features of an Academic Essay
One can write an essay on any topic, for example, about a phenomenon, a book, an event, a person, or a company. However, any essay would always have the following distinguishing features:
A well-defined topic (there can be only one topic);
The subjective view of the author on the topic;
Small volume (3-7 pages for college and 1-2 pages for high school students respectively);
Free composition (though a fixed structure of academic essay);
Relaxed storytelling;
The presence of paradoxes (in the topic, introduction, or in the arguments);
Semantic unity (consistency of thesis and arguments);
An academic essay format stipulates using a 12-14 font size
Before writing, it is important to clearly define the topic (problem), scope, and objectives of each essay, as well as its structural parts – paragraphs.
A good essay topic is the one that highlights philosophical, moral, and social issues.
The Structure of Academic Essay
The structure of an academic essay is a skeleton around which authors build living tissue – their thoughts, beliefs, and arguments.
Introduction. It's worth starting an introduction with the main idea. Bright phrases in the introduction are welcome. The goal is to capture the interest and attention of the reader. An author can give a comparative allegory, mention an entertaining fact or event relevant to the topic.
Main Body. Here authors can turn to history, bring other people's opinions, and examples from their own life. A biography can also serve as an argumentative part of an essay. The goal is to fully answer the question.
Arguments. These are included in the main body. The algorithm for building an argument looks like this: statement, explanation, example or stories, and conclusion.
Conclusion. A common academic essay format stipulates that all of the above components should be summed up in the conclusion. The purpose of the conclusion is to make the essay coherent and to inspire the reader to think.
Common Mistakes When Writing an Academic Essay
Unlike tests, essays do not require a multiple-choice format. Writing an essay is usually not strictly limited in time, one can write and rewrite it for several days, and ask friends to read their texts. Students should take advantage of every opportunity and try to avoid common mistakes.
Poor quality control
Do not think that you can limit yourself to just checking the spelling. Reread your essay and make sure there are no ambiguities, bad phrases, clichés, repetitions, inconsistent academic essay format, etc.
Too vague, insufficient number of details
Quite often, an interesting essay topic falls short in being a listing of statements without illustrating them with examples. The structure of an academic essay is characterized by: the importance of hard work and perseverance, learning from mistakes, sharing experiences, beliefs, etc.
Verbosity
Essays are limited to a certain number of words, so you need to manage this amount wisely. Sometimes this means giving up some ideas or details, especially if they have already been mentioned somewhere or are not directly related to the topic. Such things only distract the attention of the reader and overshadow the main topic of the essay.
Long phrases
According to some students – the longer the sentence, the better. However, this is far from the truth. Short and crisp sentences often have a greater effect. Try reading the essay aloud. If you feel like you are out of breath, break the sentence into smaller sentences.
How to Write a Perfect Academic Essay
Read other essays written by experienced authors. Notice how they attract the readers' attention, what language they use, and how they build their arguments. According to experts, emotional and vivid essays are most valued, while still staying within the boundaries of academic essay format.
Familiarize yourself with the topic and the background literature. It often happens that the first impression may differ from the one formed after a deep analysis and study of the topic. The last thing you want is to pass for an uneducated rookie in the eyes of the reader.
Express yourself clearly. Before you start writing, you need to formulate a clear thesis statement. It will form the main idea of your text and define the whole structure of academic essay. Thanks to the thesis statement, the reader understands the motives that prompted the author to choose a particular topic and reveal it.
Be unique, not like everyone else. In order for an essay to be written in an interesting and inspired way, it is recommended to think over the original arguments and uniqueness of the conclusions. Do not retell other people's thoughts and climb into the jungle. It is better to take a simple topic and offer its consideration under the prism of your own vision, perhaps very different from the generally accepted one.
Editing and proofreading. Decent editing will guarantee that the author cannot be convicted of plagiarism. In the final editing of an academic essay, it is necessary to pay attention to inaccuracies and errors of a grammatical, syntactic, and lexical nature. The structure of the text, as well as the academic essay format also fall in the focus of editing and proofreading.
The Bottom Line
To learn how to write an academic essay correctly, you need to put in a lot of effort and knowledge. An essay, as a form of literary creativity, offers the opportunity to learn to express thoughts beautifully, competently, and accurately, to defend one's own views and beliefs in an understandable form. The ability to write an essay allows you to learn how to structure information, identify connections and events, their causes and consequences, argue, give examples, and much more.
An essay is a creative work that makes one's brain work, not limited by boundaries or other people's opinions. If at the university you are offered an "optional" task on writing an academic essay, do not be afraid to take it. In addition to extra points and learning what is the academic essay format and structure of academic essay, it will also become a captivating activity for you.