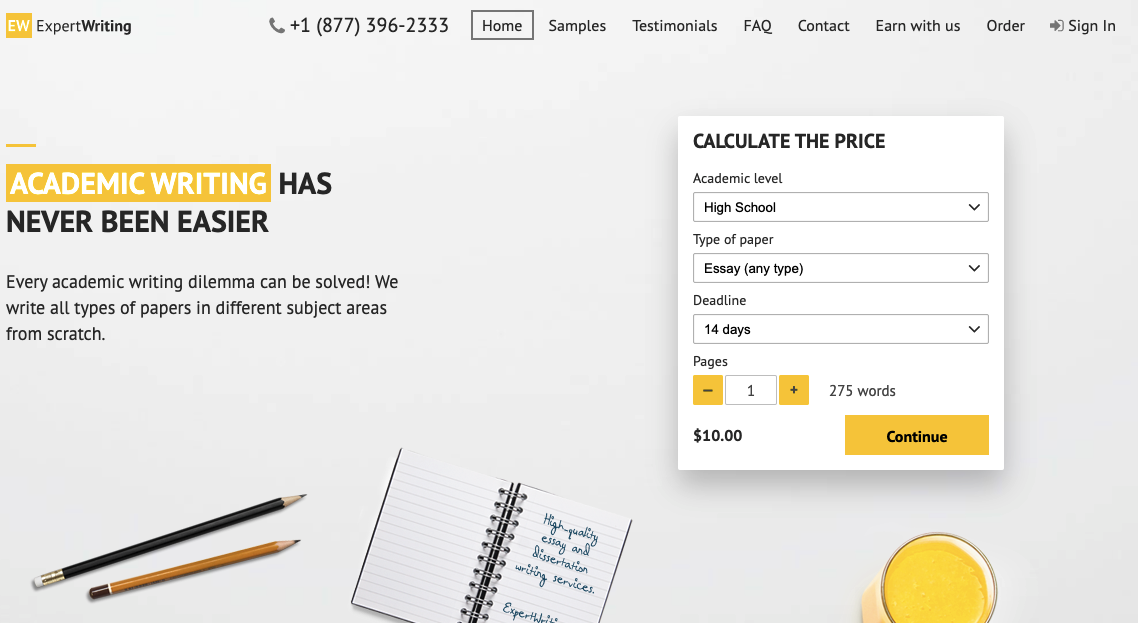 Paper Quality
ExpertWriting claims to be a go-to portal for students in need of urgent help with homework assignments. On their website, one can read dozens of happy customers' testimonials praising the speed and the quality of work. However, I've learned to take nothing for granted in life and decided to find out the truth about ExpertWriting myself by running a test drive.
To make my test as realistic as possible, I thought it would be fair to select everything standard, ignoring fancy options and extra services. However, even with this simple set-up, the end result was very disappointing. The paper they sent me was of bad quality, to put it mildly. I would never dare to submit such a paper on my behalf to a college professor.
Prices and Fees
Cost-wise, ExpertWriting is a rather affordable service. They don't charge much for the standard set-up, asking for 12.99 USD per essay page (300-words). At a closer look, though, things don't seem to be as bright. They hide many additional features in the standard order form and charge an additional fee for simple elements, such as a title page and a reference page. The absence of any form of loyalty program doesn't positively contribute to the image of this service either.
Guarantees
Things get even trickier with the guarantee policies. Formally, they have everything in good order, promising a satisfaction guarantee, personal information security, and a full refund. Though, in practice, these guarantees don't work. In my case, I immediately asked for a revision but was asked to wait for two business days till they find the next best-matching writer. I instantly swapped to the full refund option and to my honest surprise, they promised to compensate only 40% of the entire cost.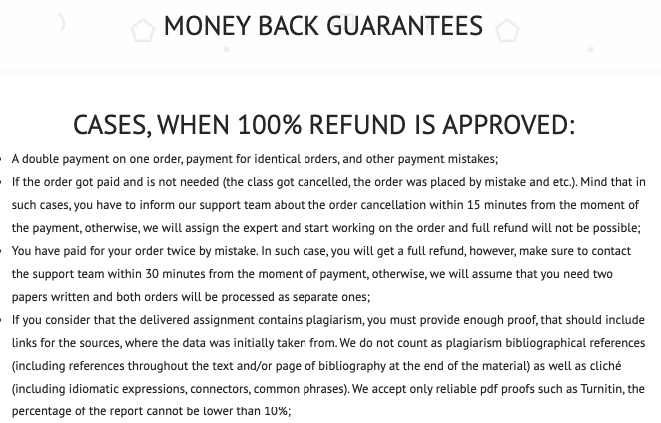 Service Review and Online reputation
Before moving on to the practical side with testing and guarantees, I should have started with reading what other people say about ExpertWriting. However, as usual, I did everything the other way around. Their online reputation is weak, and other reviews are emphasizing exactly the sorts of problems and difficulties that I had to face in my test. Other customers complain about poor paper quality, bad writer selection, no money-back practice (it appears that I was even lucky with my 40% refund!), and many hidden extra fees.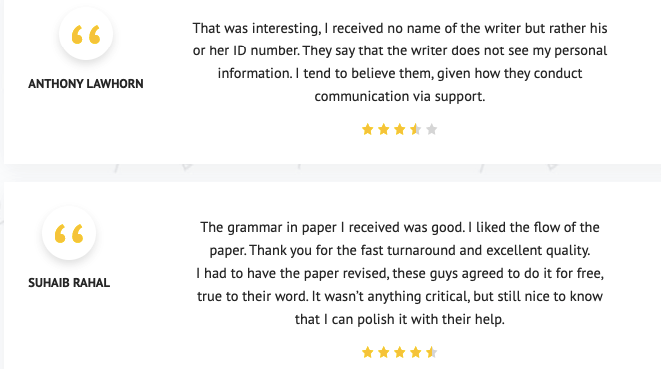 Customer Support
Customer support service is perhaps the only positive oasis in the entire service. I cannot say anything bad about their availability (work 24/7), response time, or the tone of communication. They were always polite and patient. This, however, doesn't take away the fact that they didn't solve my quality complaints or the refund requests.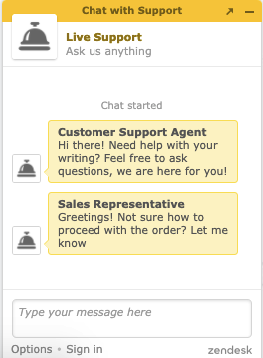 Types of Services
ExpertWriting is a very versatile college helper. They do the following services:
Write academic papers from scratch
Edit and proofread papers
Run optional plagiarism and grammar checks
Format academic papers and docs (such as essays, theses, or letters of recommendation)
Work with other academic documents, such as presentations, CVs, and resumes.
Ordering Process
To order a paper or any other type of academic service at ExpertWriting, you can call their customer support service or take the online order form route. The latter option is rather simple and intuitive – you need to select the work category, paper type, subject, quantitative parameters like length, number of paragraphs (if applicable), and deadline.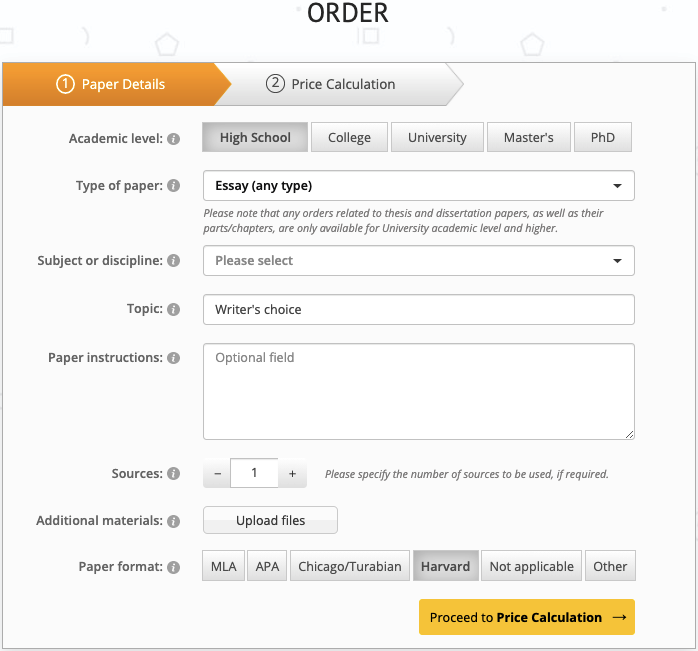 Offers and Extra Services
The extra services include editing and proofreading, grammar and plagiarism checks, formatting documents, composing letters of recommendation, CVs, and resumes. The company also offers a 10% discount if you subscribe to their newsletter or when you place your first order.
Pros/Cons
Pros:
Affordable base essay price
Good customer support
Simple online order procedure
Cons:
Poor paper quality
Pricey additional and extra features
Guarantees exist only on paper
Tarnished online reputation
Conclusion
ExpertWriting is a loud name, which, however, has very little to do with reality. If you are a high school or a college student with an undemanding writing assignment – you may find this service worthy. Though, if it's quality and variability you are looking for, you should search for an alternative solution.
FAQ
Is ExpertWriting reliable?
They are a reliable service if your demands are not high. On the contrary, if you demand decent quality and exceptional customer care – it is very unlikely that you will find ExpertWriting a reliable service.
Is ExpertWriting legit?
They are a truly legit service offering real writing and other academic services for money.
Is ExpertWriting cheap?
Their standard essay prices are indeed affordable, while extra services and additional features all come with a separate price tag, resulting in an impressive bill in the end.
Is ExpertWriting trustworthy?
Everyone should always apply common sense and reasonable caution when placing online orders, sharing financial details or personal information. ExpertWriting is no exception in the sense that you can trust them with a simple homework assignment, but apply extra caution when sharing financial card details or personal contact information.