HandMadeWriting.com Review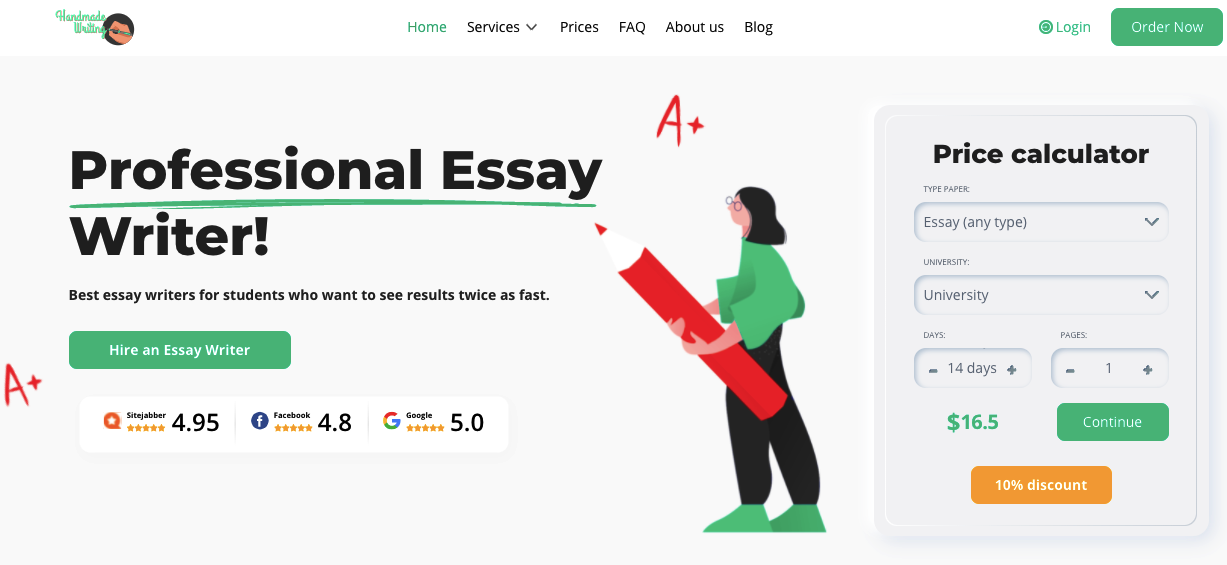 Paper Quality
I always take cautiously brand names mentioning "handmade", "custom", "bespoke", etc. Often, unscrupulous services use loud names and mask their true writing quality from newcomers. Unfortunately, HandMadeWriting is not an exception. I got deceived by the professional website design and happy customers' testimonies and placed my college essay order here. The paper they delivered to my email box (to be honest, the order was delivered in time) did not meet my expectations on the writing quality, including knowledge of the subject area, and writing style.
Prices and Fees
Their pricing policy is yet another feature that serves as tasty bait, since the basic essay price is rather affordable. At the same time, once you go deeper into additional features and various options, the end price may turn out to be unacceptably high for an average student's budget. So, be careful when you place your online order and leave some additional features enabled by default. The absence of first-order discounts is another thing to keep in mind.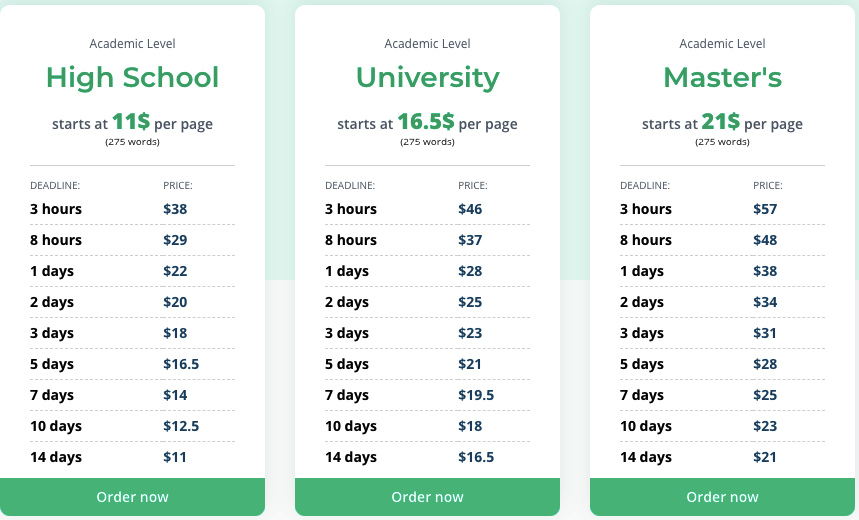 Guarantees
Don't even try to read and rely on the lengthy Term of Use policy available on their website. To my knowledge, those things are copy-pasted from other resources without any remorse. Essentially, you will be left alone without any customer support here, as I was desperately trying to reach their support team by phone and email to claim at least a partial refund for the poor paper quality.
Service Review and Online reputation
HandMadeWriting is a rather old service operating on the pay-for-essay market since 2014. During this service period, they have left thousands of traces online on the quality of work as reflected in customers' feedback and expert reviews. I have seen both positive and negative customer feedback, and the company did a good job of addressing some comments (at least during the first couple of years).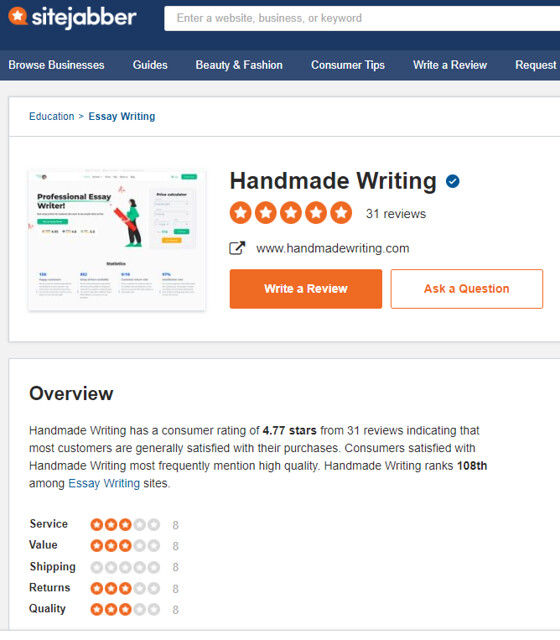 Customer Support
I had a very bad experience with their customer support service, as calling at least ten times and writing several emails without any response cannot be considered a good experience. The phone lines were constantly busy, I was asked to wait for 2 minutes, then 5, 10, and so on. On their webpage, it says that the company is registered in Warsaw, Poland, though I don't see how this can be an excuse for not being willing to accept customer calls.
Types of Services
HandMadeWriting claims to provide excellent and versatile academic writing services to a wide range of customers, including high school and university students. Here is what they can do:
Essays;
Reports;
Term papers;
Coursework;
Book reviews;
Theses;
Dissertations.
They also help students with composing Resumes, CVs, and letters of recommendation. As a separate service, they can write an admission essay and letter of motivation for those applying to colleges and universities.
Ordering Process
My ordering process went smoothly and rather quickly. I filled in the online form, which took me roughly 10-15 minutes. I wanted to provide as much information about my preferences as possible, though in the end the writer completely ignored my comments and didn't reflect them in the final paper. As an option and in theory, one can call customer support and dictate their requirements to a person (though I cannot see how this can be done in real life since the phone lines are constantly busy).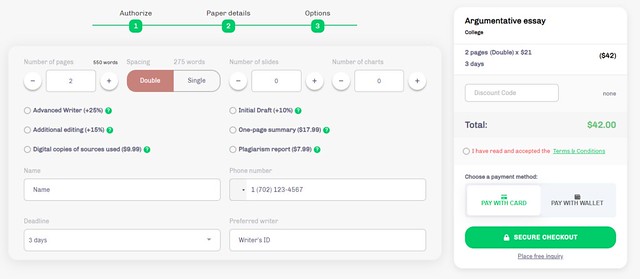 Offers and Extra Services
The company attracts many new customers by posting ads on social media with occasional promo codes and discounts (by the way, this is how they grabbed my attention too). When it comes to the extra services, I think customers can order grammar and plagiarism checks here for a separate fee.
Pros/Cons
Pros:
Affordable prices
The simple online ordering process
Cons:
Below average writing quality
Absence of customer guarantees
Customer support is impossible to reach
Conclusion
HandMadeWriting is better to be avoided as their writing quality doesn't live up to their loud name and customer support and guarantees will cost you tons of nerves. Don't get deceived by the attractive website and tasty offers disseminated on social media.
FAQ
Is HandMadeWriting a fraud?
They are not fraud in a classical way, but the quality of their writing and customer support services may get you thinking this is actually a fraud.
Is HandMadeWriting trustworthy?
Simple essay writing and perhaps ordinary term papers should be the threshold of your maximum extent of trust in this company. Don't entrust your thesis or dissertation to these guys.
Is HandMadeWriting cheap?
They are a rather affordable academic writing agency, indeed, although caution should be applied to the multiple "hidden" additional options and services when working with the online order form.
Is HandMadeWriting reliable?
At this current state, the service is not a reliable one. They might have been more reliable earlier or will perhaps do something to their reputation in the future, but for the time being, they fail to deliver according to customer preferences and expectations.