WriteAnyPapers.com Review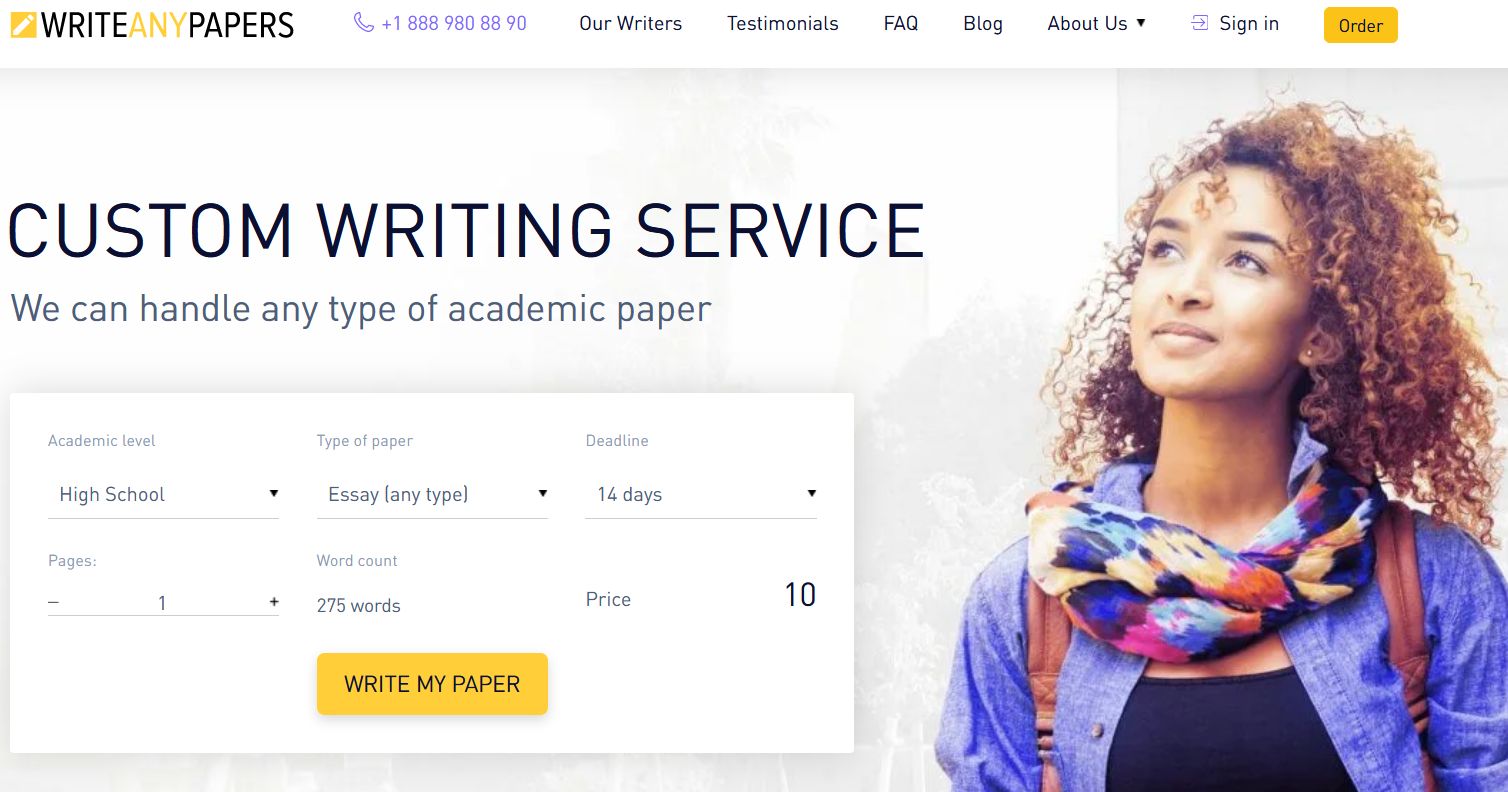 Paper Quality
WriteAnyPapers is a relatively new name among thousands of other writing agencies offering assistance with academic tasks. They work with a huge variety of papers; however, their quality of writing is lagging behind. We have conducted a thorough analysis of the company's online reputation, digging into other customers' reviews and doing our own research. Unfortunately, even our most modest expectations were not met. Just as other customers have experienced and publicly shared, our test papers were poorly written, with significant underperformance in styling and grammar.
Prices and Fees
The pricing policy at WriteAnyPapers is transparent. However, that doesn't mean it is affordable and flexible. On their website, one can find a handy price calculator, which, according to our observations, reflects the real prices very accurately. The price goes significantly up with the complexity of the task and speed of delivery. Thus, a relatively affordable price for a default academic assignment text may quickly get overly high and unacceptable for an average student's budget.

Guarantees
When we checked their guarantee policy on their website, we didn't find anything to complain about. The Terms of Use policy matched very closely that of other reputable agencies and contained the necessary satisfaction guarantee terms relating to the refund policy, free-of-charge revisions, and security of personal information. However, that picture sharply contradicts the real customer feedback and experience. We noticed that many other customers expressed their concerns regarding too long review times for legitimate complaints, claims for at least one-time revisions, and the poor customer experience in general.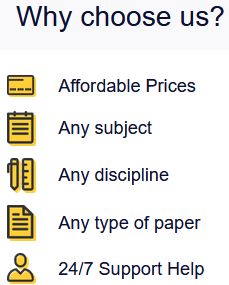 Service Review and Online reputation
Being a young company, WriteAnyPapers has surprisingly no shortage of online reviews and feedback. Anyone can easily find plenty of other customers' comments on various aspects of the company's services. We noticed that, on average, WriteAnyPapers hits middle scores on most platforms (e.g. 4 out of 5 on TrustPilot, and 3 out of 5 on SiteJabber). The Reddit service also has no shortage of relevant threads addressing the company's performance. All in all, WriteAnyPapers appears to have a solid representation online and receives average scores from both users and experts.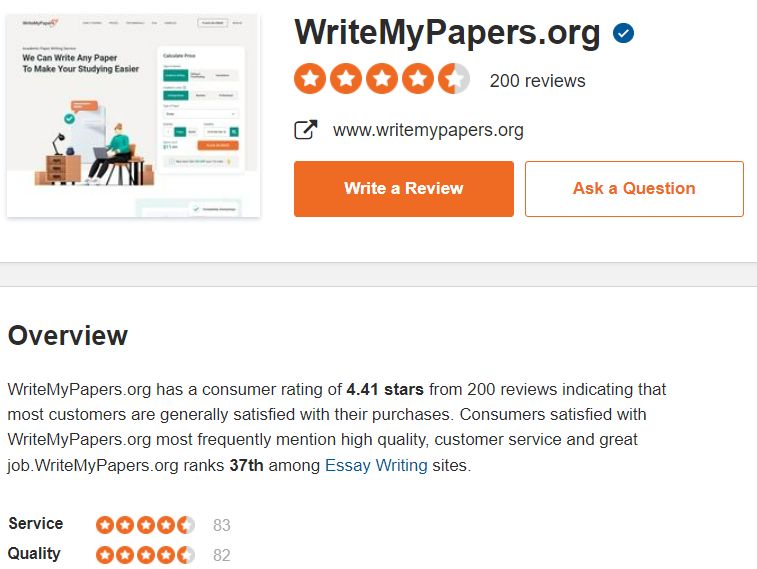 Customer Support
The support service at WriteAnyPapers is one huge disappointment. Firstly, they have no dedicated call center to receive customers' calls. It is a clear sign of a budget service that doesn't care much about its customers. Secondly, the available online chat option is powered by AI and provides only standardized answers to very specific questions. We tried to crack their program to get through to a live person, however, all our attempts failed. This customer support service is as good as a FAQ section on their website.
Types of Services
This is where WriteAnyPapers shines. They claim to be proficient in any type of academic work, be it a high school, college, or university assignment. Their goal is to become a true academic partner for all those in need of professional academic assistance. In particular, they work with the following types of papers:
Essay
Term paper
Experimental research paper
Survey research
Analytical research
Compare and contrast paper
Definition paper
Literature review
Presentation
Thesis
Dissertation
Ordering Process
To order a paper at WriteAnyPapers, go to their website and press the Order Now button. You will be then asked to create your account, providing only your email address and a name (or nickname). No other personal information is required. Optionally, you may be asked to provide other related information, such as your age, gender, country of residence, academic institution, etc. You can leave those fields blank and proceed to the ordering process. On average, it takes about 10 minutes to submit an order.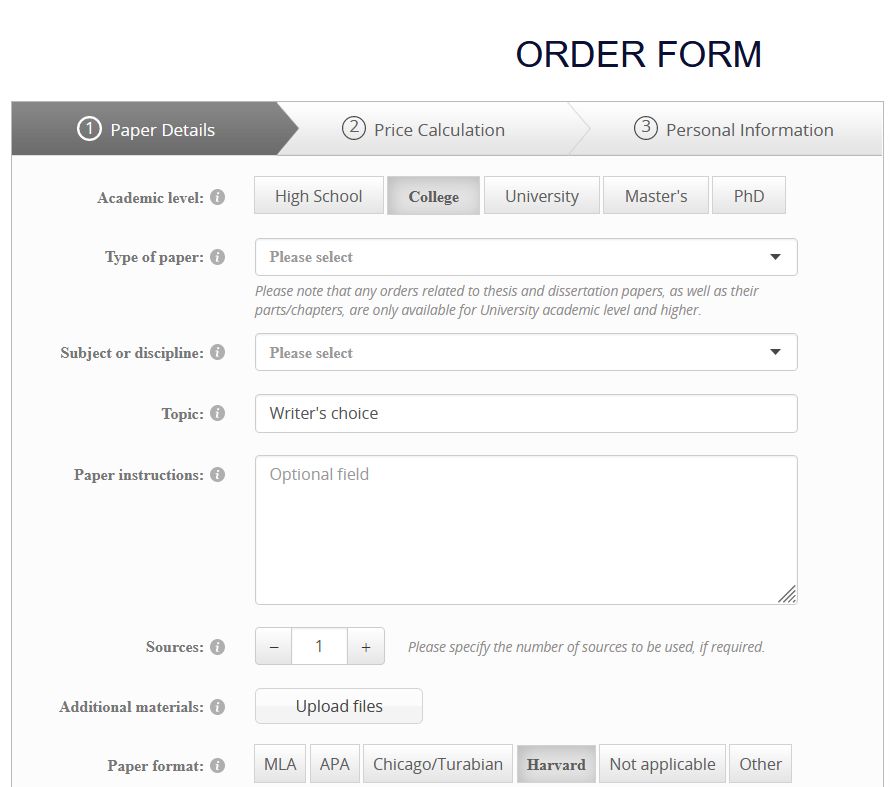 Offers and Extra Services
WriteAnyPapers offers insignificant discounts upon first order – 5% off the base price. However, their entire pricing policy is rather rigid, as they don't change their fixed price with order complexity or other circumstances (such as a half-done work, initial input from the client, etc.). So, be advised not to pay a double price of what other online services may charge you.
Pros/Cons
Pros:
Functional price calculator
A huge variety of services
The simple online ordering process
Cons:
High prices
Low paper quality
Guarantees exist only on paper
Horrible customer support service
Lack of offers and discounts
Conclusion
To sum up, WriteAnyPapers is not a competitive company in the saturated market of on-demand academic papers. It lags behind on many parameters, with the biggest disappointments being the quality of papers, prices, and guarantees.
FAQ
Is WriteAnyPapers a scam?
It is not a scam service in a classical sense. They serve customers just as many other credible companies do; however, they are not a reliable service by any means.
Is WriteAnyPapers trustworthy?
One can trust this agency with only the most basic high school or college papers, such as simple essays and reviews.
Is WriteAnyPapers cheap?
It is not a cheap service. A functional price calculator on their website can give one a clear indication of the price range.
Is WriteAnyPapers legit?
Yes, they are a legit service offering academic assistance to their customers.