What is a Short Essay Format
Publication Date: 16 August 2022
An essay is a quick and short type of academic writing by default. However, even within this realm, there can be particularly short types of essay assignments. If you have been asked to write a short essay, whether in a regular class or during a test, don't get too excited. In fact, such essay assignments can be as difficult (if not more) as the regular ones.
Psychologically, it is easier to express thoughts using more words than less. If we are worried about whether the communicated idea or a concept is easy to understand, we try to throw in more words and explanations. This is a known fallacy of writing because, in reality, shorter sentences and fewer words convey the meaning faster and more effectively.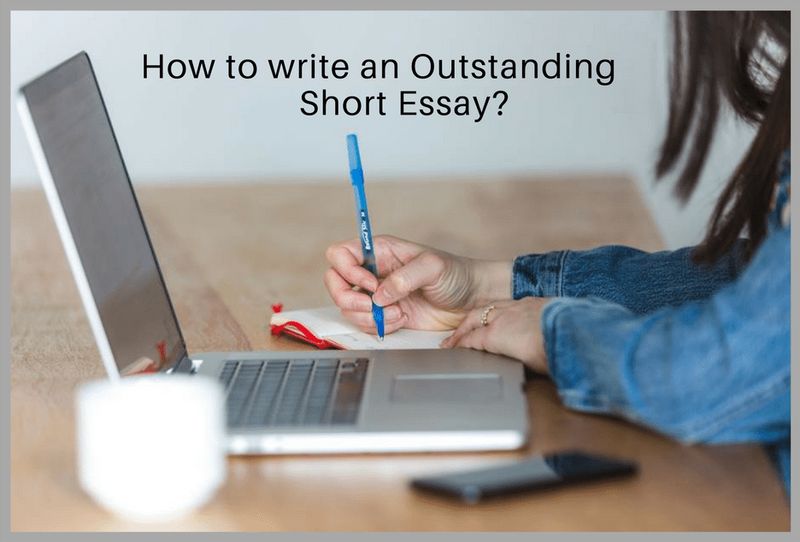 Why is the short writing format important?
In real life, be it a live private chat with a friend, or business communication with a colleague, we are often restricted in time. It can be manifested in our reader's attention span or the tough timetable of our business partner. In these situations, knowing how to communicate briefly and effectively becomes a key skill. It can either be a natural skill/talent or become an acquired competency from training and education.
This is why at a young age when we attend high schools and colleges, we learn the art of short academic writing. Here, a short essay is an ideal tool.
What is a short essay format?
A short essay format stipulates a 200-500 word volume. Typically, such an essay can fit into three paragraphs (sometimes five). An average word count on a single standard PC sheet of paper equals 300. This means that our short essay format should fit into one-two pages. A handwritten text would occupy a bit more space – up to two pages of A4 format.
Short essays are loved by teachers in America and Great Britain as regular in-class assignments. Usually, at the end of a class, but sometimes in the very beginning, students would be asked to write and immediately submit a small essay assignment. No excuses for a bad mood, headaches, or the lack of motivation – everything has to be finished in class and right on time.
A process guide on writing a short essay
In whatever business, especially in such a repetitive oneasacademic writing, you should aim at developing a systemic approach. If you follow a good system of actions, you are more likely to achieve success. The same goes for short essay writing format. Knowing how to approach it, actions to do first and last, and what is a short essay format – will save you tons of time and nerves. Here are several steps you should consider making yourroutine approach to writing a short essay:
Understand the topic. As a rule, short essay assignments all come with a given topic or a prompt. This is because students may not be able to come up with a good topic of their own in a limited amount of time. Understanding a topic becomes the first step toward success. Once you get your assignment, read the topic attentively and repeatedly. Do you think you understand what the teacher expects of you by this assignment? Leave no ambivalence regarding research questions or the essence of the given prompt. Since you are in class, you can always ask your professor to clarify the assignment if anything is unclear to you.
Make an outline. Even in a short essay, planning is important. You may not have enough time and means to place your plan on a piece of paper or put it on your laptop, but you should always be able to visualize your work in your head. In writing, this is called outlining. You simply come up with a good thesis statement, imagine how you will embed it into your introduction, what words you will use to make it attractive, and plan your argumentation. In most academic situations, these things are enough. The conclusion is not necessary to plan in advance, as in 9 out of 10 cases it is improvised and is heavily based on the actual flow of your writing.
Write your short essay. Knowing the above steps and what is a short essay format will greatly enhance your chances of success. Writing is the easiest part if all the prerequisites are there. When you write, try to formulate your thoughts briefly by speaking them in your mind first. This will be especially useful if you write by hand and can't correct your text.
Check and edit. When working electronically, you can edit and proofread your text. Some students do it in the process of writing; others prefer to leave everything till the end. We also recommend doing the editing and proofreading part at the very end. First, read through all of your text at once and check it for readability and consistency. Does the story flow smoothly? Did you manage to address the given prompt/answer the research question? Are there any redundancies and overly complex sentences? Fix whatever is applicable and move on to checking your short essay text for grammar and punctuation errors.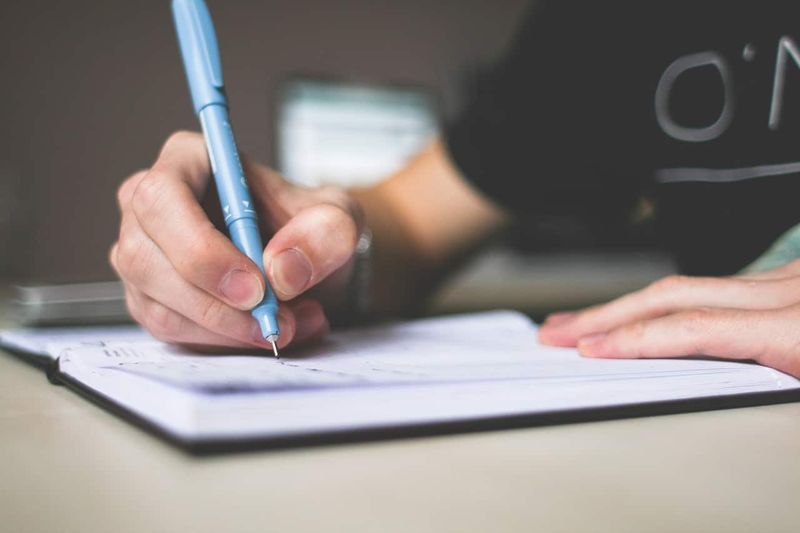 What is a short essay format from a structural cut?
Now that you've got your outline ready and the process ahead is clear, it's time to start writing your short essay part by part. But what are those parts? As mentioned, a short essay typically consists of three paragraphs – let's review what those paragraphs are and what makes them good or bad.
Introduction. In the introduction of your essay, you should present to the reader the topic and the purpose of your work (or a thesis statement). Include here the kind of point you are going to make, the question you intend to answer, or the concept you will explain. Everything should fit into one paragraph, consisting of 4-8 sentences, depending on their length. Don't forget about the marketing element – the hook for the reader. The latter can either be an intriguing fact, a bold statement, or a good joke connected to your thesis statement.
The main body. This is the heart of your work. From your outline, you should know what to include in this paragraph (sometimes up to 3 paragraphs). If you are applying to a college, state your academic achievements here and connect them with the college in focus. If you are writing a small argumentative essay, list your arguments one by one, starting with the most powerful one. All in all, this part is going to be the longest in your entire essay, taking up at least 50% of the overall volume.
Conclusion. By the time you will come to this part, you are most likely to be running out of time to submit your essay. This is why the goal of the conclusion is to highlight only the single most important takeaway, be it your proven thesis statement or an answered research question. Never include anything new in the conclusion, any additional details, new concepts, and any generalizations. The conclusion must be brief and sharp, only focusing on the main topic and stating the importance of your reasons at maximum.
Useful life hacks to make your essay stand out from the rest
Surprisingly, fewer words in an essay may translate into a higher likelihood of repetition, that is – your short essay is more likely to repeat someone else's essay, and your thoughts and ideas have a high chance to overlap with the works of other students. Below, we suggest several useful life hacks to maximize the uniqueness of your paper.
Don't look around for clues. When you write a quick essay sitting next to your peer students, don't peep into other students' papers (laptops) and don't try to copy their thoughts. What is a short essay format, after all? It is all about originality. Within a limited amount of words, you need to impress your reader. This is why working on your own, even if it takes a little more time for planning and contemplation is a much more beneficial tactic. Otherwise, the worst thing that can easily happen is your teacher may accuse you of plagiarism.
Use figurative language. Avoid being overly academic and formal. Language is your only tool to stand out from the rest. In a short essay, we must use all our linguistic abilities to make our paper shine. This is why using beautiful language, rich in allegories, metaphors, synonyms, humor, and the like is very important. If you know any bright quotations or famous expressions – use them in the right places!
Keep calm and relaxed. Did you notice that when you are under stress and feeling nervous, you cannot perform at your peak abilities? This is so true for writing essays too. If you are kind of nervous and find it hard to focus, think of what's the worst that can happen to you in this assignment. Will you fail to complete your essay? Your teacher might give you a very low score, but this is not the end of your academic life, not even the decisive factor in your grade in this discipline. So, stop worrying, drive away bad thoughts and think of something pleasant and happy waiting for you at the end of this class.
Be personal. Being personal and speaking from your heart is a very effective approach in writing. When you write from a first-person perspective as opposed to a third one, the readers will become subconsciously inclined to believe and trust your reasons, as you are sharing your experiences with them. Use such phrases as "I believe", "to my mind", "from my experience", I don't buy this idea/trust this explanation", "I recommend", etc.
The bottom line
So, what is a short essay format? It is one of the most popular essay formats widely used across the academic world, whether for in-class assignments or special occasion ones, such as tests and exams. It may not be as easy as it seems at the first glance, as using fewer words demands the writer to be highly focused and knowledgeable on the topic. In this article, we have provided a comprehensive process guide on writing a short essay, as well as gave several useful tips on making your essay unique. Feel free to leave your comments and share this article with your friends and colleagues.