How to Write an Opinion Essay
Publication Date: 10 November 2022
Learning to write academic papers can be annoying. Teachers pushing you to the limits, and surrounding you with diverse and complex writing requirements may become overkill and torture, while the writing exercise itself may seem pointless and a waste of time.
However, we assure you, that all the time and effort you spend on learning this skill now will pay you off in the future, when you come to your graduate-level research papers, and when you leave college to start building your professional career. Living with good writing skills is so much easier; it is a true competitive advantage, which will put you ahead of others in many life situations.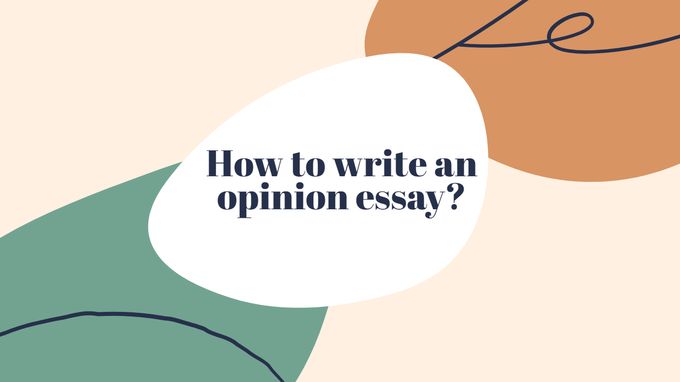 An Opinion Essay – The Definition
An opinion essay is a unique type of academic essay. The name itself tells that this paper is about expressing your opinion in a written form.
The key difference with other adjacent essay types, such as an argumentative essay or a persuasive essay, is that here you don't need to convince others about something. Instead of trying to push your point of view on other people, in an opinion essay you only need to express your view and do it in a neutral manner, objectively, and without listing advantages and disadvantages, pros and cons, benefits and downsides of either approach.
In an opinion essay, it is also allowed to provide alternative opinions, but without excessive emphasis and categorization of who is right and who is wrong.
Where to Start
Before you begin preparing for your writing assignment, take the time to answer seven key questions:
What is the desired outcome of writing your opinion essay? What do you want your readers to understand?
Who is our reader? The more clearly defined the psychological profile is, the better.
What are the main desires and interests of our readers?
What is the main idea of ​​your essay?
Where can you find a good opinion essay example?
Which linguistic devices will be the most effective?
Which linguistic devices do they trust the most?
The answers to these questions will seriously help determine the content and structure of your essay. Try to get into the minds of the readers. What are their biggest concerns and interests? What would they like to know about this topic of your essay?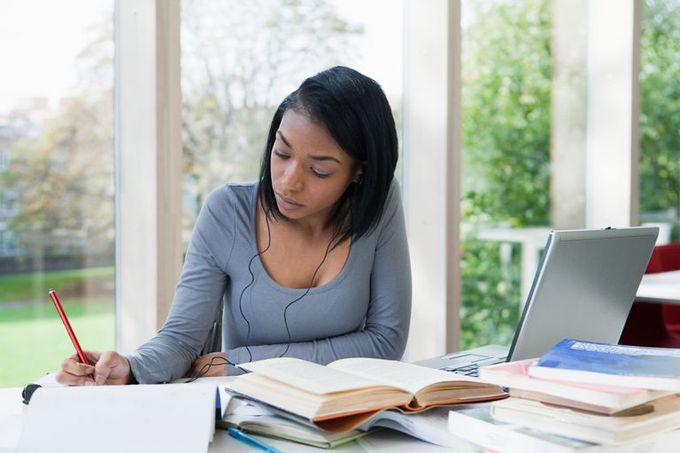 A Step-by-Step Guide to Writing an Opinion Essay
Step 1. Choose an interesting topic
In 9 out of 10 cases, you will be given the freedom to choose the topic of your choice. This is a critical moment, a turning point, as an interesting topic will inspire you to write a good paper and will keep your readers attached to your ideas.
Try to brainstorm the best possible topics and come up with a shortlist of the most promising ideas. Then you can land on the best possible option and start writing. It is a good idea to check an inspiring opinion essay example first to see how others have approached this stage.
Step 2. Make an outline
It doesn't have to be a detailed plan of your work, as an opinion essay is a relatively simple kind of college paper. Suffice it to have a rough outline of your key elements, described below.
Step 3. Write an introductory paragraph
In the introduction, you need to present the topic to your readers by stating its importance and, perhaps, pointing out the lack of diverse opinions expressed by others. Also, in the introduction, you need to present your thesis statement – the essence of what you will be sharing with the audience in the next paragraphs.
Don't make it too long and overly theoretical – the shorter and crispier the introduction, the better.
Step 4. Write the main body
This is the main part of your opinion essay. Depending on the overall assignment length requirements (if there are any), you can make it a one-paragraph or five and up to seven paragraphs in size. An average opinion essay example consists of three main body paragraphs.
Professionally express your opinion, avoiding slang, repetitions, and clichés. Remember to keep the number of external sources and citing other people in general to the minimum, as this genre of essay doesn't require you to do that. The main value is in your take on the problem, and the thoughts and ideas you express. Show that you have something unique to say and contribute.
Step 5. Conclusion
Finish your paper with a neat conclusion, summarizing the main points and reiterating your opinion expressed in the main body. Just like with the introductory part, aim to make this one short and crisp. Also, avoid introducing anything new and any additional facts or arguments – by doing so, you might signal to the reader that you have not made your main body complete and holistic and that you hesitate about an opinion expressed earlier.
Pro Tips on How to Express Your Opinion Effectively
Knowing how to express your opinion so that nobody from your readers will fall asleep and will understand you, is a key skill in opinion essay writing. Follow these simple, yet highly effective expert tips and people will love reading your essays.
Use simple sentences
There is no need to choose too clever, complex words – you are not an encyclopedia. Try to build sentences simply; they should contain all the basic information representing your opinion. If you can say 5 words instead of 20, then it's better to say 5, don't force people to wade through complicated terms and expressions.
But do not forget that the transition from point to point should be smooth; try not to turn sentences into truncated constructions. Find a decent opinion essay example on your topic and notice how the sentences are built there.
Avoid redundant information
What you write should be as meaningful as possible. Some writers think that lyrical digressions make a text more interesting, but they don't unless they don't reinforce the main point (supporting your opinion). The attention of the reader is distracted by secondary messages, and they will not get to the point, then they will get bored, and they will pull out their phones and scroll through the feed of social networks instead of reading your essay till the end.
So don't waste your time. If, for example, you are sharing an opinion on reciprocity in communications between people, explain what its value is, but there is no need to tell the biographies of the people who first wrote about it.
Information should not be dry
This is important because otherwise reading your paper becomes completely uninteresting. Try to use metaphors and associations to express ideas as clearly as possible.
Choose those comparisons that are close to your audience, you should not draw parallels with democracy when writing for the class of archaeologists.
Associations are better fixed in memory, you can always return to them. This method makes information more accessible and interesting, but does not distract attention from the main idea.
Diversify your reading
To learn to write pleasantly and clearly, you need to read as much as possible, and the more your reading materials differ, the better. For example, if you read 10 books, each in a different genre, it will be better for your language than reading 200 books of the same genre. Articles in your favorite magazine, books with good opinion essay example, reviews, and blogs – reading all this, you will subconsciously remember the most common pattern phrases, which will help you to develop your unique writing style.
More comparisons!
In your opinion essay, use different metaphors and similes – this will allow you to learn how to correctly place words in sentences, and in addition, it will increase the speed of thinking and intelligence. Just don't overdo it! Comparisons must be appropriate and relevant.
Expand your vocabulary
This is an important point, because who cares to read the same words and phrases? You wouldn't want your readers to think while reading your opinion essay: "Yeah, somewhere I've already heard that." A rich vocabulary makes it possible to construct sentences in different ways, you will not get lost in an unexpected situation or when describing a tricky phenomenon. And you will simply feel at ease while reading through your favorite opinion essay example, and won't need to memorize phrases and words by heart.
To expand your writing arsenal, you can read more fiction, watch documentaries on TV, read a good opinion essay example in your college library, and it would be nice to write more because practice makes perfect.
Enjoy the process
You'll never get your point across interestingly and clearly if you're uncomfortable. If you yourself are not interested in the topic of an opinion essay, why should it be of interest to others? Such things as lack of interest, confusion, and discomfort are immediately noticeable and very quickly come to the fore, replacing the idea itself.
In order to energize other people and make them read your paper with hunger, you need to love writing and expressing your opinions, love to convey your ideas, and love readers. Otherwise, everyone will focus on how scared and uncomfortable you are. And this is a big failure.
Frequently Asked Questions
How long should my opinion essay be?
Unless otherwise prescribed by your assignment, the normal opinion essay length varies from 500 to 1000 words, or 1-3 pages in standard A4 page format.
Is an opinion essay the same as an argumentative essay?
No, an argumentative essay stipulates defending your point of view, while an opinion essay simply requires you to provide your unique perspective.
Can I support my opinion with data and facts?
Depending on the topic of your essay, you can include a certain amount of supporting evidence to back up your opinion.
Can I provide alternative opinions in my essay?
This genre of essay doesn't stipulate citing the opinion of other people. Only your own opinion and thoughts have value
Where can I find a good opinion essay example?
There are plenty of opinion essay examples available online. Most of the resources offering such examples are for free, but some require you to subscribe or even pay a small fee.