AssignmentGeek.com Review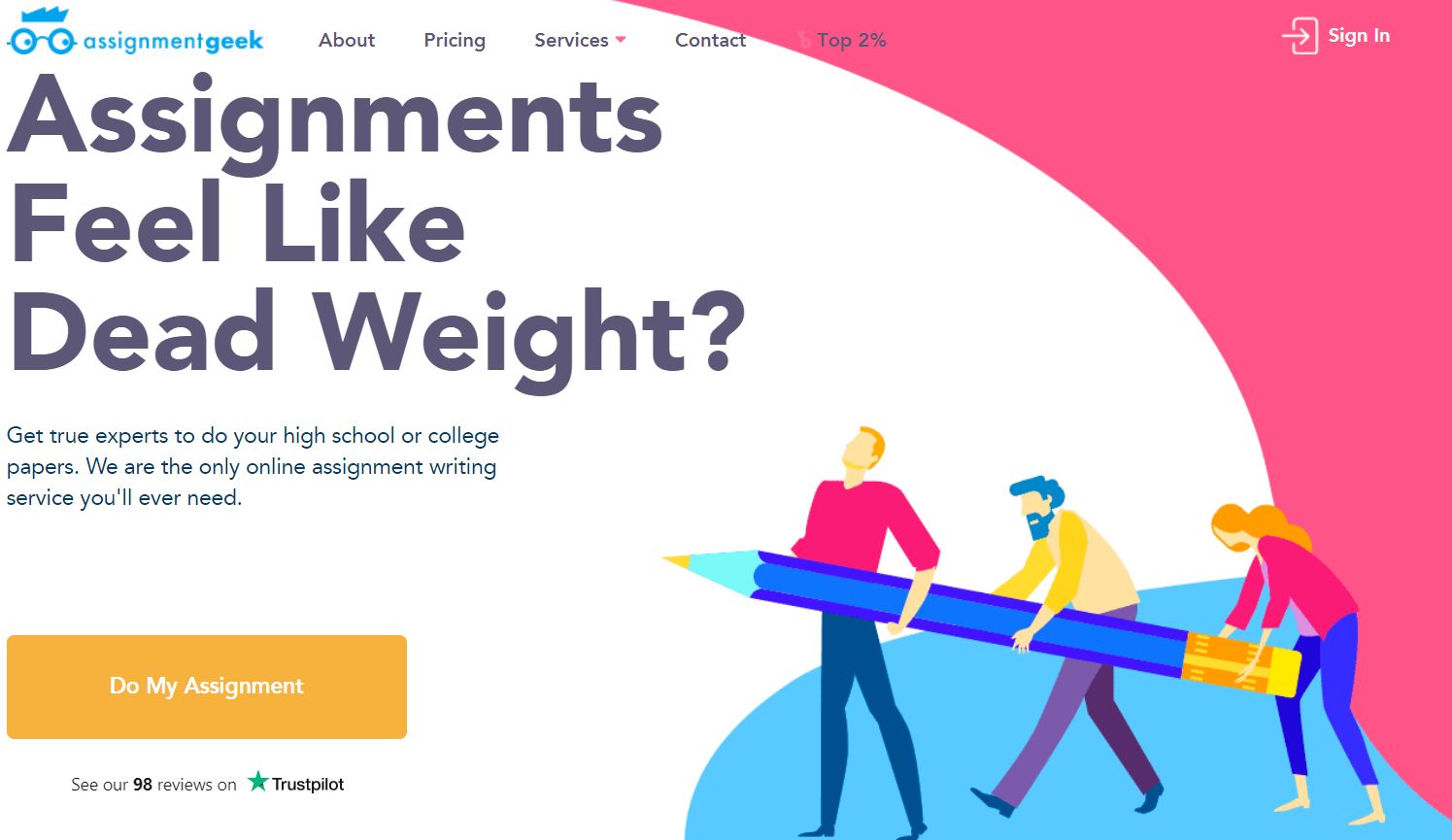 Introduction
Assignment Geek is a writing service with a nice-to-see design on its website and seems modern and professional. Bright colors and motion animation catch the eye, and you already want to trust this website.
But we found something suspicious when we decided to check out the reviews. Reviews on this website are a needle in a haystack. They put them into the footer and used such a tiny font. After five minutes of searching the website and not finding the page, we asked a "Magic Ctrl+F" to help us discover where Assignment Geek hid their clients' comments.
This small detail makes us do research and find out if Assignment Geek is a legit service. Or maybe it could be a scam? Can you trust the bunch of colored drawings, and does it bother their declared professionalism?
Paper Quality
We searched for some fair reviews of the actual experience using this writing service, which was pretty hard. Anyway, they slightly imply that writers of Assignment Geek are not the best researchers if they write about some specific subject.
We are not sure if they return your papers full of plagiarism, but there are facts that they search for information on Wikipedia and other populistic sources.
Furthermore, they are not attentive to checking grammar and punctuation mistakes — users of Assignment Geek point at missed commas and invisible typos.
Prices and Fees
The minimal price per page starts here at nearly sixteen bucks. Not cheap. According to their paper quality, it is a bit unfair, we can say. Unfortunately, you can not know the final price before placing an order, which is kind of pressure to order.
The majority of people who search for a reliable writing service for the very first time prefer to compare prices, and here it is hardly impossible.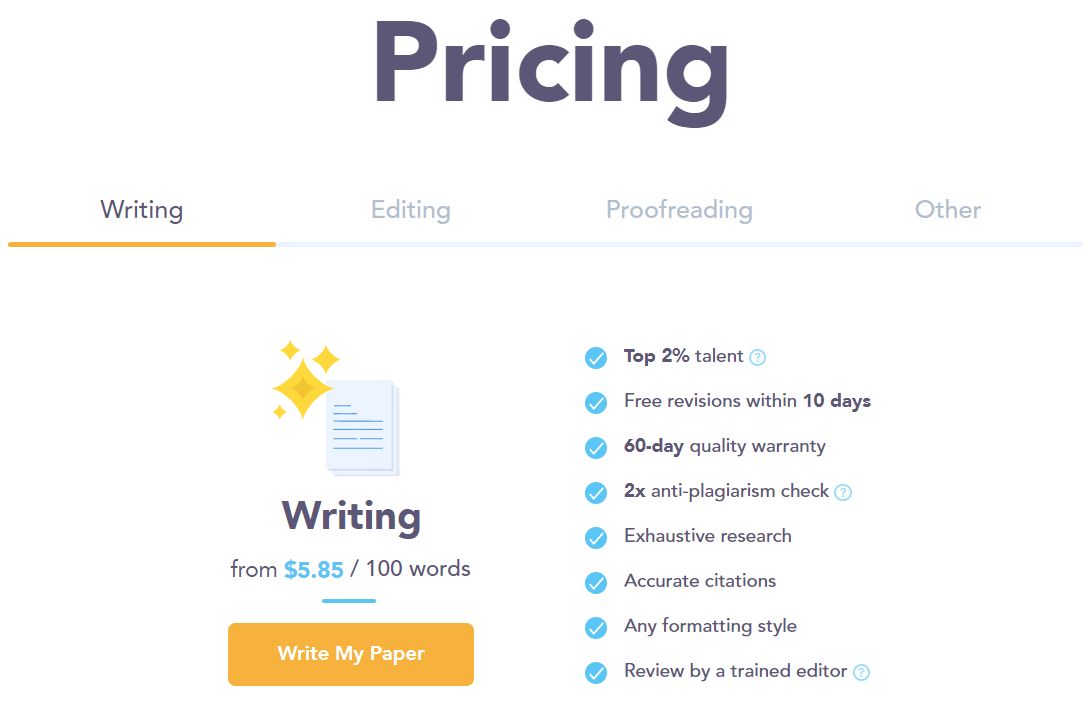 Guarantees
They have a loyal enough Money back Policy, and what is a surprise – you can claim a partial refund for the next sixty days after you get your papers. At the same time, most digital writing services provide a much shorter time to submit a request to ask for your money back.
Assignment Geek also provides full refunds in some cases, but the requirements are quite strict, so we recommend not to rely on a total money return.
Service Review and Online Reputation
The reviews on popular websites about the Assignment Geek have high ratings. However, actual comments on the original site are hidden, so we suppose they try to conceal the pitfalls of using this writing service.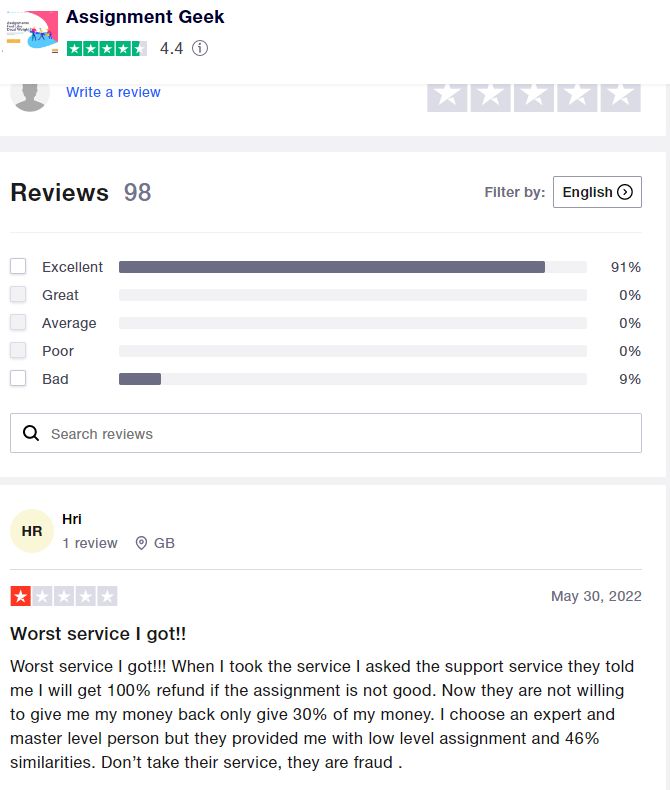 It doesn't exclude their shady actions even if they hire people to write positive comments. We mean, any negative response? Any review that has less than four stars? They may be as cheaters as professionals in hiding the truth. Anyway, let's move on.
Customer Support
These guys have a very intuitive website. Anyway, we need to say some words about Assignment Geek's customer support.
The feedback about workers of the support team is kindly positive. Users say they don't need to wait for a while for a response. Also, they mention that supporters have a friendly tone of voice, and communication with them usually proceeds smoothly.
Types of Services
This writing service provides lots of different kinds of disciplines they are specialized in. Commonly there are:
Math assignments
Biology assignments
Chemistry assignments
Economic assignments
English assignments
History assignments and others
Unfortunately, we need to remember that the research on certain subjects may be done awfully. So these guys probably may write a very mediocre essay for you because of the lack of information and deep knowledge.

Ordering Process
The ordering process appears annoying because it suggests you pass many steps that begin with creating an account. Without this procedure, you can not even determine the cost of writing your papers.
Another inconvenient thing in the order form is that you can not step back if you made a mistake, so you need to repeat this Dante's Nine Circle of Hell trip to edit one letter. Were they inspired by Twitter?
Offers and Extra Services
This writing service has some loyalty programs. They offer tiny promos for your first order, which is pleasant, of course. Everybody loves gifts. Assignment Geek's campaign provides you up to a 15% discount if you have enough amount of papers to claim such an offer.

Pros and Cons
Pros:
Loyalty programs and discounts
Friendly customer support
Colorful design of the website
Cons:
Low-quality papers
Uncomfortable ordering form
Hidden reviews
Impossibility to see prices
Conclusion
Assignment Geek is an ordinary service that doesn't differ from the half of competitors in the digital writing service market. It is not a scam, but the disadvantages of this service can not allow us to call it reliable.
FAQ
Is assignmentgeek.com legit?
Yes, it is legit because people receive their papers on time and can claim a refund if necessary.
Is assignmentgeek reliable?
We cannot call this service reliable because of typos, mistakes in final drafts, and a lack of deep knowledge in research of certain disciplines.
Is assignmentgeek.com trustworthy?
We would not recommend using this service for writing essential tasks. The prices are also unjustified in view of the poor quality and silly mistakes in the texts.