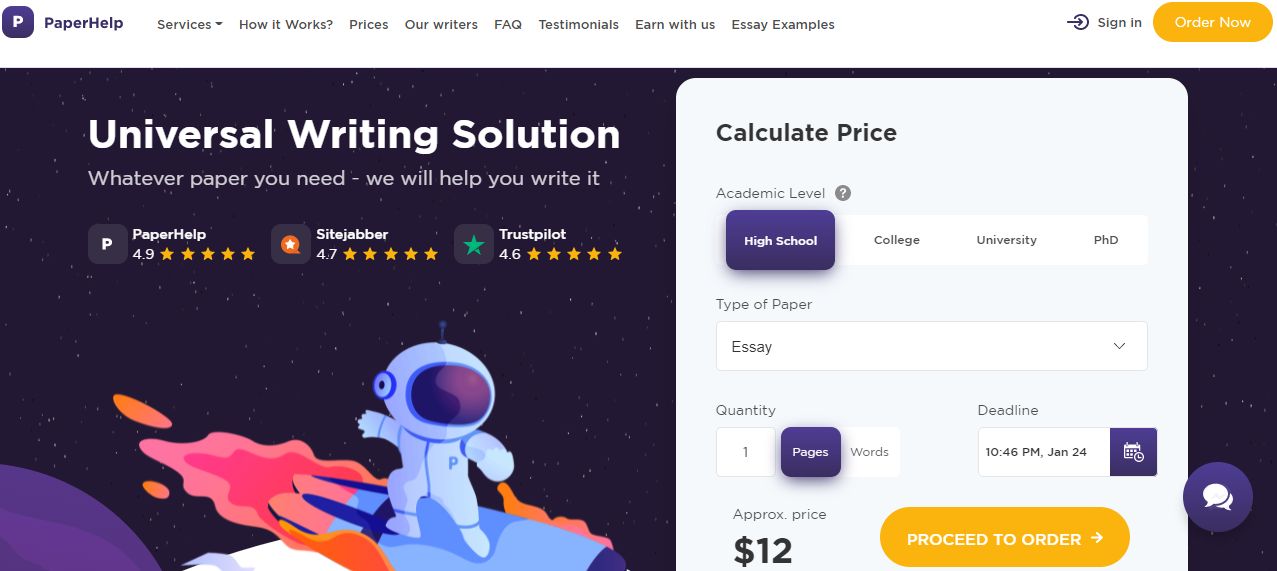 Paper Quality
PaperHelp is the company that managed to exceed my expectations. I have been reviewing writing services for many years and over this long period, I have learned to look at things realistically. If a service is offering affordable pricing – in 9 cases out of 10 it automatically stipulates certain sacrifices to the writing quality. However, PaperHelp falls into 1 out of 10 lucky exceptions to that rule. They managed to show an above-average quality of writing, by delivering the paper on US-China trade wars in my Foreign Policy class in due time and with excellent mastery of the subject area, solid writing skills, and even strict adherence to the required referencing style (MLA).
Prices and Fees
The performance-price balance at PaperHelp deserves separate attention. For the quality they deliver, they ask a reasonably low price, e.g. a standard essay page would cost you only 9.99 USD. Extra features would increase the total price, although not significantly:
Up to 49 USD per page for the fastest delivery speed (1 day)
Up to +40% from the base price with the TOP Writer option
From 5 to 29 USD per page for editing and proofreading service
Up to 199 USD (total price) for an advanced paper category, such as a degree thesis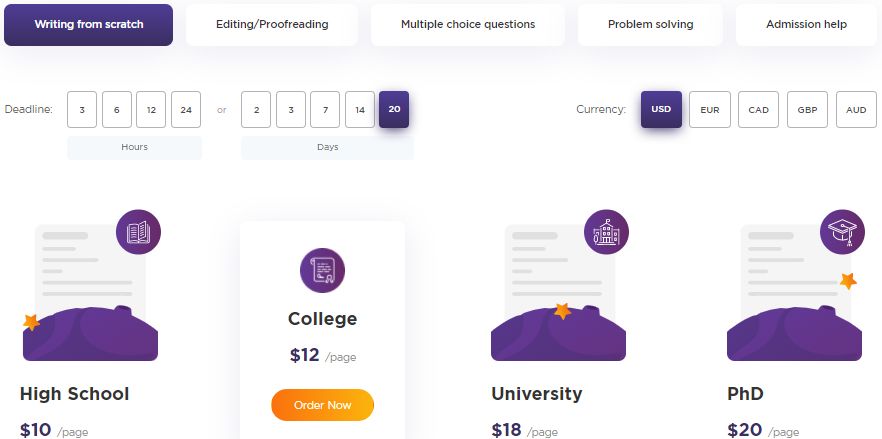 Guarantees
PaperHelp guarantees its customers full anonymity, security of personal information, and up to a full refund. All the nuances of these provisions can be found in the Terms of Use and Money-Back policies to be located on their website. Customers are entitled to a partial or a full refund if the following is true:
The company cannot find a writer for your task within 5 hours from order placement;
The writer fails to deliver the paper on time;
You report evidence of plagiarism in your paper not later than 3 days after the order delivery;
You made a mistake during payment (paid more than required);
Service Review and Online reputation
Relying on someone else's feedback and online ratings has become increasingly tricky and ambivalent in recent years. Companies have learned to stimulate/generate larger volumes of positive user feedback, thus hiding their true reputation. When it comes to PaperHelp, their work is well covered by experts and users online. There are significantly more positive than negative comments on their services online. Moreover, the company is doing a great job of addressing the negative feedback by trying to resolve the disputes that arise and following up with frustrated customers.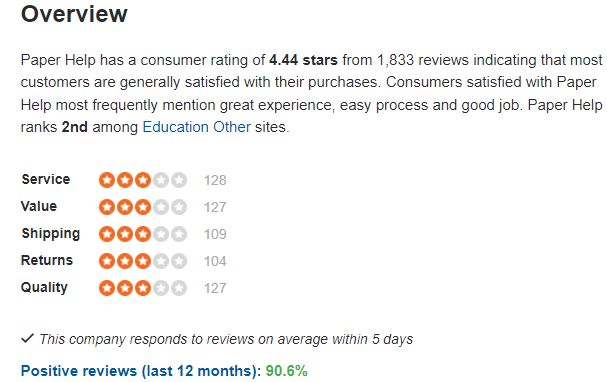 Customer Support
Customer support was the only aspect in my experience with PaperHelp, which raised concerns and left many unanswered questions. Firstly, their agents were very hard to reach. One needs to get through a complicated IVR system to talk to a real person, but even that doesn't guarantee an acceptable result – at least in my case the agent spoke with a conspicuous non-English accent and our communication was far from being effective. Keep that in mind when contacting PaperHelp and stick to the self-service mode as much as possible.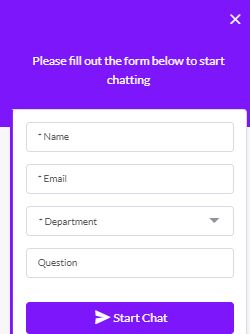 Types of Services
PaperHelp offers various kinds of writing assistance and support.
The main writing areas include:
Academic essay and research papers;
Support with admission and application processes, including admission essays and letters of motivation;
Reports and presentations;
Letter of recommendation and CVs (resumes)
The main support services consist of:
Editing and Proofreading;
Grammar and plagiarism checks (can be ordered as a bundle or separately);
Formatting, including referencing styles and work with graphical/visual contents.
Ordering Process
To place your writing order at PaperHelp, go to their website and press the Order Now button. This will open the online order template where you will be asked to fill in your contact information, task type, and requirements, as well as to pay for your order in advance. Once the best-matching writer for your task is found, you will get a notification and your order execution will commence.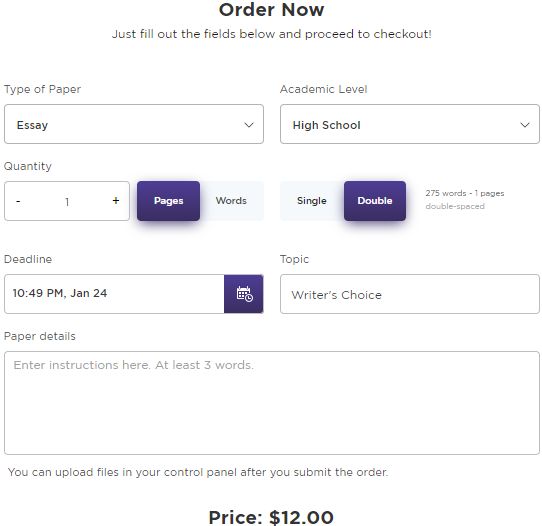 Offers and Extra Services
As a new customer, you will be entitled to a 5% discount on your first order. Other than that, there are no additional offers or giveaways. The extra services consist of editing and proofreading, optional plagiarism and grammar checks, documents formatting.
Pros/Cons
Pros:
Affordable prices;
Above-average paper quality;
Strong guarantees and lots of opportunities to get a refund;
A wide range of writing and support services;
Cons:
Subpar customer support service with non-English native agents;
Offers and discounts are an area for development.
Conclusion
PaperHelp is a must-try company for any student. They feature some of the lowest prices on the market and in return provide an above-average writing quality.
FAQ
Is PaperHelp legit?
It is an absolutely legitimate service with a legally registered physical address.
Is PaperHelp trustworthy?
Since the company delivers an above-average quality for a modest price and ensures solid guarantees – this is a trustworthy company by all means.
Is PaperHelp cheap?
The base price for a standard assignment page starts at 9.99 USD. This is one of the lowest rates among the competition.
Does PaperHelp guarantee plagiarism-free content?
Yes, they do. One can get up to a full refund for reported evidence of plagiarism in delivered order.