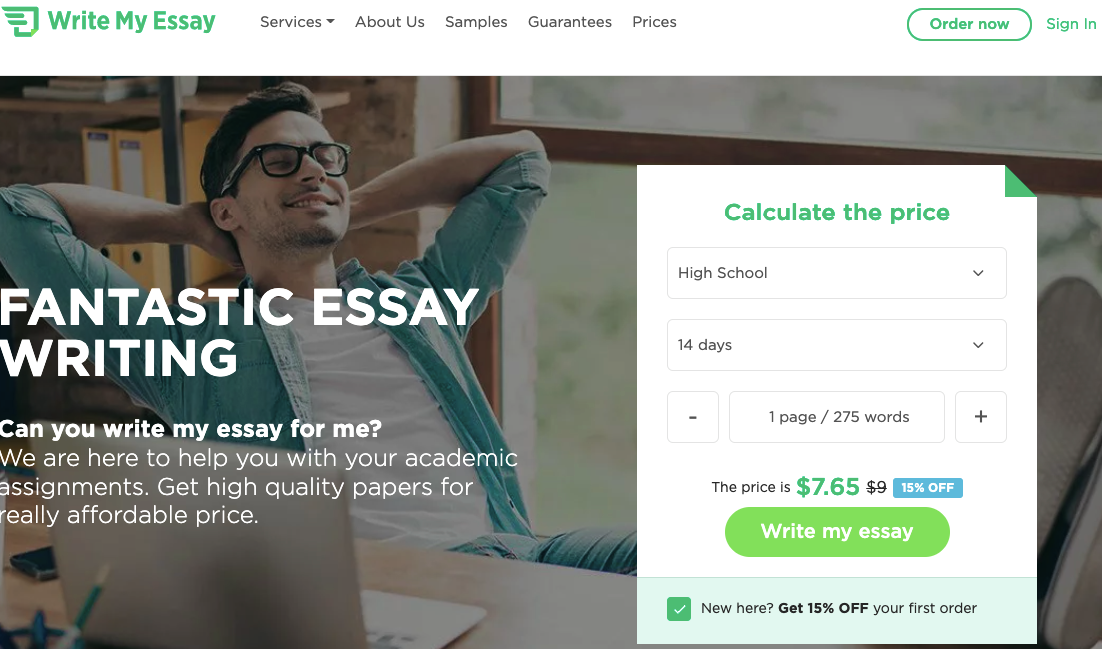 Paper Quality
Having thoroughly reviewed and tested WriteMyEssays service for the period of one week, we have very mixed feelings regarding their paper quality. On the one hand, they offer a variety of options when placing your order and guarantee that some of the most qualified writers will be in charge of executing the task. At the same time, the end quality of the papers ordered was far from perfect, in particular, there were a few content-related issues as well as some minor grammar problems. On top of that, one paper had a significant plagiarism issue, to which the company failed to respond adequately upon sending a relevant complaint.
Prices and Fees
When it comes to prices and fees, WriteMyEssays has the means and the power to surprise. They have a fixed price system, which is at the same time very competitive. For a standard essay page with a loose deadline and no particular preferences on the writer selection, they charge 9.99 USD. A variety of extra options, such as an expert-level writer, adding an abstract page to your paper, or an optional plagiarism report, are not going to cost you a leg either.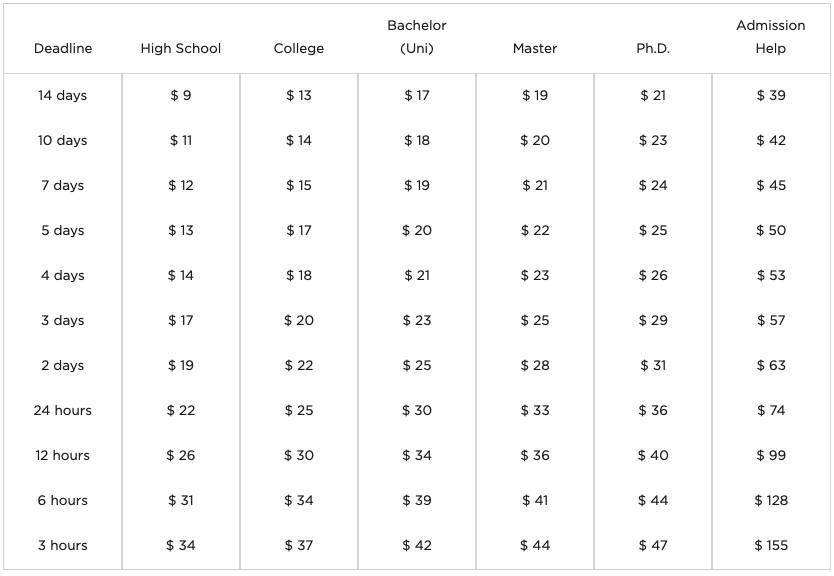 Guarantees
Everything cannot be perfect, and with WriteMyEssays's guarantees, this life wisdom proves to be true. We found it to be very hard to claim even a partial refund at WriteMyEssays, while a full money-back must be next to impossible. Plagiarism-free papers are not guaranteed either – we all take it for granted that modern writing agencies ensure original writing with unique content, but this is, unfortunately, not the case with WriteMyEssays. The papers we have ordered were a good example of that.
Service Review and Online reputation
Our mixed impression of this service was fully backed up by their online reputation. Other customers have also expressed concerns regarding paper quality and plagiarism issues, however, there were also many of those, who praised the company's website, the ease of ordering process, and an abundance of features and options.

Customer Support
The customer support office at WriteMyEssays is only good at making the first impression. We had the "pleasure" of talking to their agents at least four times during our review. They are quick at responding and answering basic questions but are extremely reluctant and even rude in handling customers' complaints.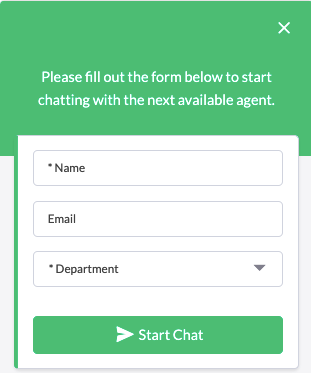 Types of Services
As mentioned, WriteMyEssays offers a good choice of services. These include:
Writing papers from scratch
Finishing an unfinished paper
Editing and proofreading papers and documents
Providing other academic and business services (resumes, CVs, presentations, letters of recommendation, etc.)
Ordering Process
The ordering process is definitely a strong side of WriteMyEssays. Whether you place your order on their website using a convenient digital order form or call customer support – either way, you are most likely to enjoy the process and be satisfied with the service. They always try to select the best-matching writer for your essay type (or any other paper, or editing service) and provide timely communication and updates on the order execution.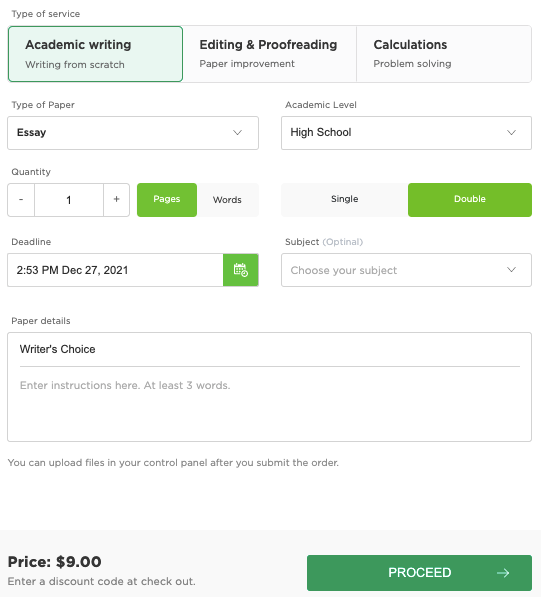 Offers and Extra Services
Offers and extra services are part of WriteMyEssays's pricing policy. And in our opinion, they are the best part of this policy. The company is generous to the newcomers with their 20% first-order discount and occasionally distributes great promo codes among its permanent customers.
The numerous extra services are not very expensive either. One can order an abstract page, select a top writer, order a premium service to their order, buy an optional plagiarism report.
Pros/Cons
What we liked:
Affordable prices for the main services and extra features
A wide choice of services
The simple and intuitive ordering process
Generous offers and extra services
What we didn't like:
Average paper quality
Plagiarism issues
Weak guarantees
Poor customer support
Conclusion
WriteMyEssays as a provider or basic essay writing service should definitely be on the radar of every student. They impress with affordable prices, a wide range of academic services, and a hustle-free ordering process.
FAQ
Is WriteMyEssays legit?
It is a perfectly legitimate company offering real service for affordable prices. Despite being registered in Cyprus, they operate in the US and Great Britain, as well as provide their service internationally.
Is WriteMyEssays a scam?
WriteMyEssays is a solid player on the custom essay market. You don't need to worry about being scammed by this service or losing your money – this service is just as trustworthy and legit as any other similar online service.
Is WriteMyEssays cheap?
They are not the cheapest service on the market, but certainly one of the most affordable ones.
Is WriteMyEssays reliable?
For a basic high school or college level essay task, WriteMyEssays is a rather reliable service. They may not impress with the paper quality but will compensate by the generous discounts and occasional promo codes.