Writemyessay4me.org Review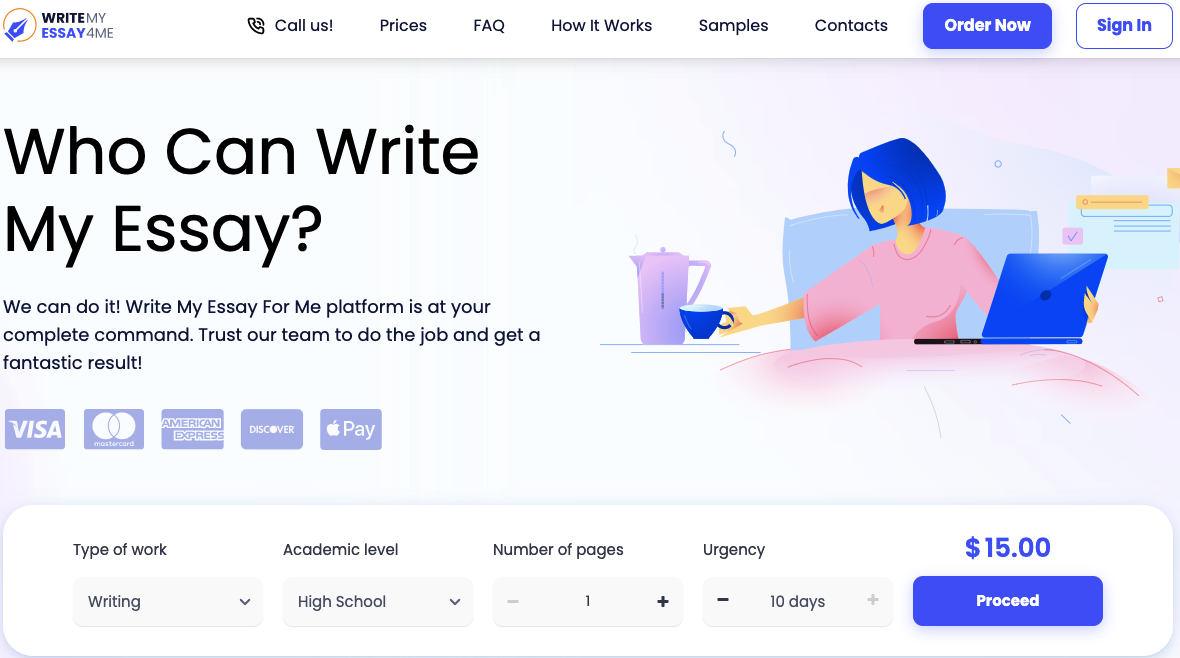 Paper Quality
Writemyessay4me is a very ambiguous writing service in many ways, where paper quality is one perfect example. I had an urgent need to write a lengthy 6-page paper for my English Study class and I turned to Writemyessay4me as they advertise themselves as a go-to service for college students. Well, I understand that not all assignments are the same and that any service has over a hundred writers with various professional levels and skills – in short, the factor of luck is always there. Nevertheless, I guess either I was not lucky or their quality of writing is always like that, but the paper they prepared for me was of very bad quality, both in content and shape (grammar and formatting).
Prices and Fees
As with any decent go-to service, one would expect the prices at Writemyessay4me to match the criteria of affordability and simplicity. The base price per page (250 words) indeed, with a little reservation, matches the above criteria – it equals 13 USD. However, things get much more complicated and ambiguous when we explore further. There is no effective loyalty program (a single first-order discount is almost nothing), and what is worse – dozens of extra features and additional options all come with a separate price tag. All-in-all, be ready to face much higher prices when placing a complex or extensive order here.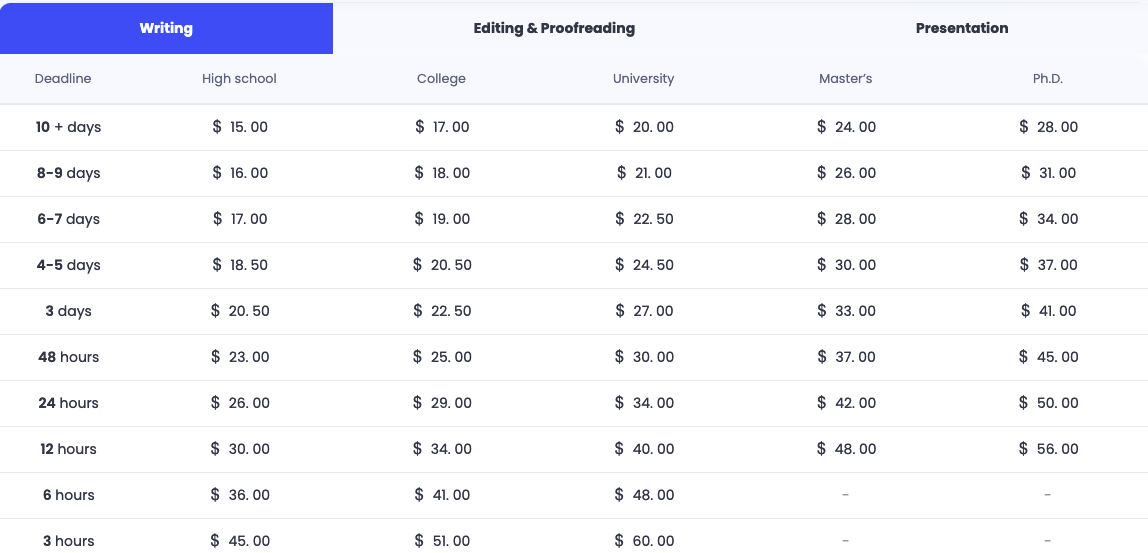 Guarantees
Guarantee policies at Writemyessay4me are similar to many other online writing services. In fact, their Terms of Use and Money Back documents contain nothing but standard assurances and terms. And just like with any other custom writing service, claiming a partial refund or submitting a complaint about privacy or security issues and getting a legitimate refund is just as difficult. To my timely complaint about poor paper quality, I never got adequate feedback (such as opening a case or conducting an investigation), to say nothing of a partial refund.
Service Review and Online reputation
The situation with the online reputation of Writemyessay4me perfectly reflects my personal observations. There are just as many positive reviews as there are negative ones. Moreover, the positive feedback does look suspicious – I am sure anyone with an academic background has learned to distinguish between open and sincere comments and those full of unnatural flattery, praise, which are typically written on-demand. The same goes for most positive comments on Writemyessay4me's services.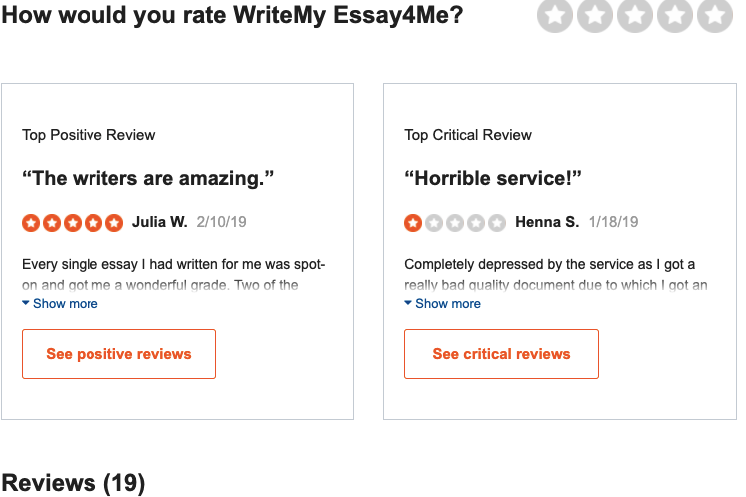 Customer Support
The customer support service at Writemyessay4me, however, is something totally different. Their support personnel are always ready to take your call, be it day or night, and answer your questions in a polite and courteous manner. They all (and I had the pleasure to talk with two agents) speak good English language and are not asking many stupid questions/pushing unnecessary additional features, as many other writing agencies do.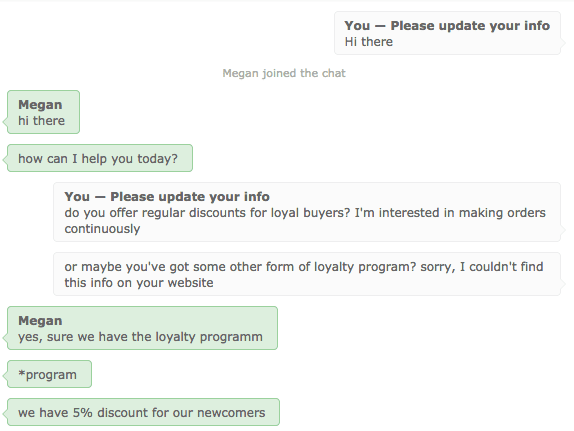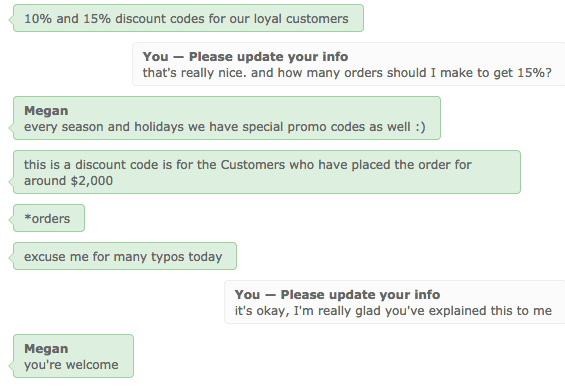 Types of Services
Writemyessay4me works with both high school level and college/university paper assignments. There is no need to mention all paper types, which they offer, however it is worth noting their additional services, which include:
Editing and proofreading
Grammar check
Formatting documents
Academic presentations preparation
Resumes, CVs, and letter of recommendation
Plagiarism check
Ordering Process
My order went flawlessly with the help of a customer support agent. I strongly advise calling their support office, instead of filling in the online form, especially since numerous extra features all come at an additional price. Unfortunately, there is no chance you can communicate with an assigned writer, either before, during, or after your order is processed. In any case, such a feature is typically a premium one and you won't see it in an ordinary service like Writemyessay4me.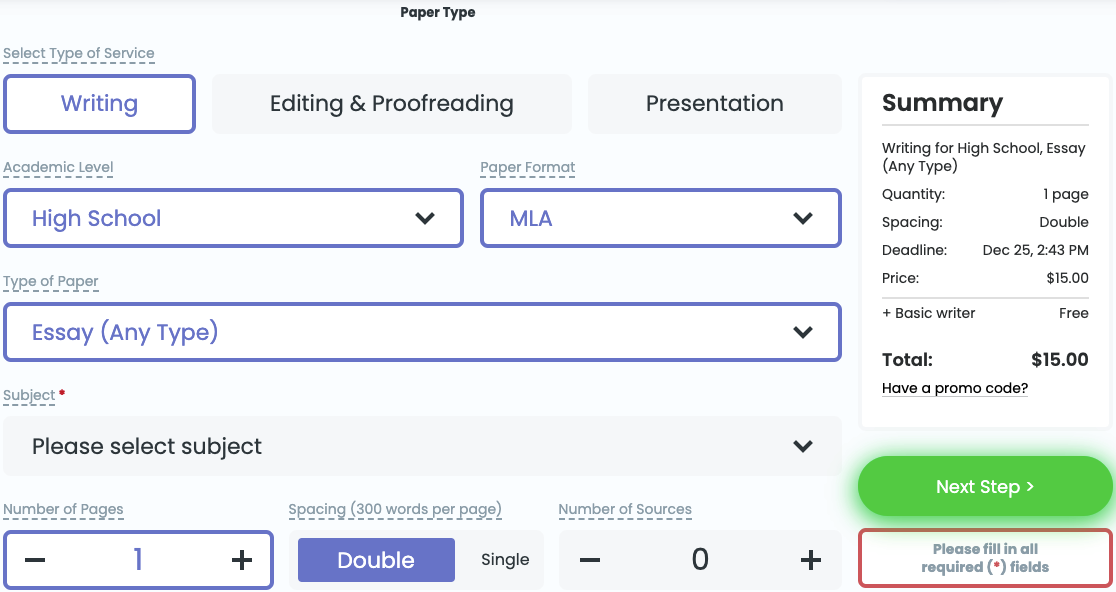 Offers and Extra Services
As mentioned, the company offers a first-order discount coupon to all new customers (10% off the total price). If you plan to place several orders here, there is bad news for you – your loyalty and the number of orders won't make any difference on the final price you pay.
Plentiful extra services all cost money. Even a standard plagiarism check costs money, whereas many other writing services make plagiarism checks a standard free-of-charge addition to their papers.

Pros/Cons
Pros:
A wide range of services covered
A good customer support service
Cons:
Poor paper quality
Pricey additional features
Absence of loyalty program/progressive discounts
Ambiguous online reputation
Conclusion
I would not recommend this service for any serious academic assignment. They make a good first impression, but fail to support it with practice: paper quality, offers, discounts, guarantees, etc.
FAQ
Is Writemyessay4me legit?
By all standards and legal norms, Writemyessay4me is a fully legit service. They have been around on this market for over 5 years, and plentiful customer reviews online are good proof of this service legitimacy.
Is Writemyessay4me cheap?
Their base price is 13 USD per page, but beyond that, the cost of additional features and extra options do not go well with an affordable service.
Is Writemyessay4me reliable?
In terms of reliability, this service desires to be much better. The paper quality is below average, while the situation with weak guarantees and non-transparent pricing policy adds up to the overall image of an unreliable service.
Is Writemyessay4me a scam?
This service is not a scam. They are a legit business with a physically registered address.