How to Start a Cause and Effect Essay
Publication Date: 20 September 2022
As you move on through your academic journey, teachers will give you new and more difficult assignments. Once you have trained to perfection the skill of writing a simple essay, you will have very little time resting on laurels, and will soon need to master writing a whole array of essay types.
A cause and effect essay stands alone as a separate type of academic paper. Sometimes it is also called a reason and effect essay, and its main purpose is to show a relationship between a cause and an effect. As a subject of a cause and effect essay, there could be a person, an object, an event, a phenomenon, or an activity. The task of a student then would be to ponder over the causes, which led to the mentioned effect (subject).
As an educational tool, a cause and effect essay trains students in critical thinking and attention to detail. It shows that nothing happens on its own, that there is always a consequence of one's actions (or inaction). Some of the finest cause and effect essay examples teach students to be mindful of their actions and to be responsible.
This short article will teach you how to start a perfect cause and effect essay, as well as give plenty of ideas of cause and effect essay topics.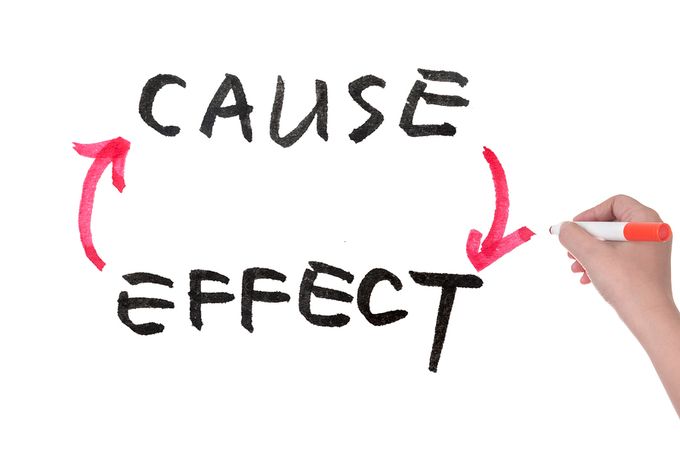 Important Considerations for a Starter
Before you even begin writing your first line in a cause and effect essay, there are certain important things to consider. Of course, you may choose to move on quickly to the practical part, but then be ready to face the frustration associated with an incorrectly chosen topic, wrong assumptions, and arguments. As a result, you may find yourself rewriting all the text from scratch. To avoid these complications, mind a couple of important considerations:
Do you have a fixed topic (a prompt), or an array of cause and effect essay topics to choose from? Teachers use fixed topics to steer students in the right direction of research, develop the right set of analytical and writing skills, etc. In case there are a bunch of fixed topics on your table, make sure you read them all attentively and choose a really worthy one, which matches well your interests and motivation.
Do you have an open topic? Usually, an open topic is considered a simpler task, since there are no burdens of choice as with a wide range of fixed prompts. In the case of an open topic, we recommend devoting some time to studying the available cause and effect essay examples to find inspiration and shortlist some initial ideas for your own essay.
How to Prepare a Place for Productive Writing
Your physical setup is more important than you think. This is because it has a direct correlation with your emotional state and impacts your motivation and stamina. Follow these simple rules to make your writing as smooth and effective as possible:
Write when you have sufficient time. Students lead a hectic life on campus, they constantly run from one building to another, work and study in crowded places, and often lack even half an hour of quiet and peaceful time to sit and write an academic paper. Plan your workload in such a way that you can write your cause and effect essay without breaks and interruptions for at least a couple of hours.
Find a quiet place. Avoid too much noise and people talking in the background, as these distractions will eventually harm your writing process. You will also struggle to find ideas for good cause and effect essay topics if there is much noise around you.
Turn off or silence your electronic gadgets, as these are our biggest time and attention eaters.
Find a comfortable posture for writing. Some students like writing lying on the sofa or on the grass of their dormitory backyard. Either way, your writing posture should be comfortable enough to let you write without physical discomfort for at least an hour.
Make an Outline of Your Cause and Effect Essay
Once you have reviewed a sufficient amount of cause and effect essay examples and have landed on a perfect topic for your essay, it is time to make a plan. This plan is also called an outline in writing and it will be the basis of your entire paper. Writing without a good plan is like driving around an unknown town asking for directions and improvising instead of following clear GPS navigator instructions.
So, long story short, get ready to outline the following essay elements:
Your thesis statement. Virtually all cause and effect essay topics stipulate the presence of a solid thesis statement. A thesis is your key point, the main idea, and the direction of your mini-research. It is a single sentence, which you need to include in the introductory part.
The introduction. Briefly outline the intro: how you are going to start your cause and effect essay, which research questions or other attention-grabbing elements (also known as hooks) you will use to intrigue your reader.
The main body. In the main body of your cause and effect essay, you should present the arguments and statements in support of your thesis. In most cause and effect essay examples, you will see that the main body comprises the author's logical explanation of the cause and effect relationship.
The conclusion. In 9 out of 10 cases, when outlining an essay, it is not necessary to plan the conclusion. However, if you have some interesting thoughts on how to finish your paper and leave your audience captivated, make sure you capture them early on in the outline.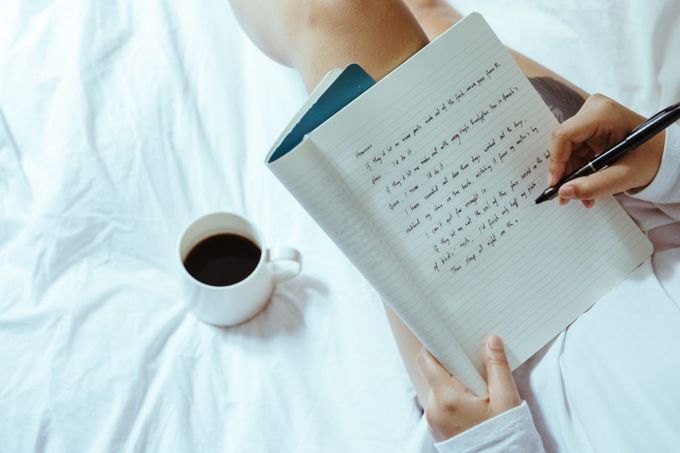 How to Begin a Cause and Effect Essay
Many inexperienced students think that a big and detailed introduction is what their professors are expecting. As a consequence, they start writing a too lengthy introductory part, stuffing it with detailed explanations and complex sentences. This is the wrong approach. In fact, the shorter and the crispier one's essay is, the better.
Make sure your very first opening sentence is easy to understand and that it is short. Avoid unnecessary linguistic devices in the introductory part, like metaphors, jargon, cliché words and phrases, etc. Once you land on your introduction draft, read it several times and check for consistency. Simply divide (whenever possible) lengthy sentences into two or three parts. Some of the best cause and effect essay examples have crisp and intriguing intros. Strive to make yours in a similar fashion.
Remember, that the introductory paragraph should be so interesting and unique that the reader will have a strong temptation to read further and get to know your reasoning and arguments.
Cause and Effect Essay Topics Ideas
An assignment with an open topic can make even a graduate student wonder and lose precious time. If you have gotten an assignment to write a cause and effect essay on an open topic and don't know what to do – don't worry, we will give you several good ideas on very promising topics.
Bullying in class. There is hardly a single class in your school without a bully with the juice. Why does someone have to play that role, and who becomes his victim? Is aggression something that can be justified and explained, or is it a spontaneous thing?
Procrastination at school. Why are some students managing to do everything on time, while others always miss important deadlines? What leads to procrastination? Is it something in one's character or temper? Or is it something that we acquire due to various social and personal reasons?
Academic success. All students like high grades and dream of making substantial achievements in school. However, only some become successful in this regard. Why is it so? What leads to success, and what causes failure? Among all cause and effect essay topics, this one is one of the most promising.
Climate change. Scientists say that the global climate is gradually changing towards becoming warmer and dryer. This leads to the evaporation of rivers with fresh water and an increase in the global ocean level. In your cause and effect essay, ponder over what causes global climate change and what everyone (including yourself) can do to mitigate the weather changes.
Peace and war. There are only a few cause and effect essay examples that we know of that address this interesting topic. This is exactly what makes the topic of peace and war so promising. Why do some nations constantly go to war while others live peacefully with their neighbors? What causes a war to begin and to end?
Depression. When was the last time you had depression? What made you feel depressed? Was it something personal, or was it caused by the deeds and behavior of others around you? While writing your cause and effect essay, provide particular examples to support your arguments.
The Bottom Line
If you want to come up with great cause and effect essay topics and eventually write an excellent paper, besides our recommendations above, you also need to be honest with yourself and your readers. Some of the greatest cause and effect essay examples contain stories that come from the heart and make a significant difference due to their originality. Keep in mind that plagiarism these days is very easy to make (accidentally) and to find, due to all-mighty online tools and apps.