How to Write a Climate Change Essay
Publication Date: 01 August 2022
Students of Ecology classes often have to write an essay on the topic of climate change. They get used to this topic and develop the necessary skills and knowledge. However, students of other disciplines, as well as high school pupils may occasionally be asked to submit an essay on this topic too.
Our experts know how to write a good (and most importantly unique!) essay about climate change, they know hundreds of great climate change topics for essay, and this is why they decided to prepare the current guide to help all students regardless of their background and major.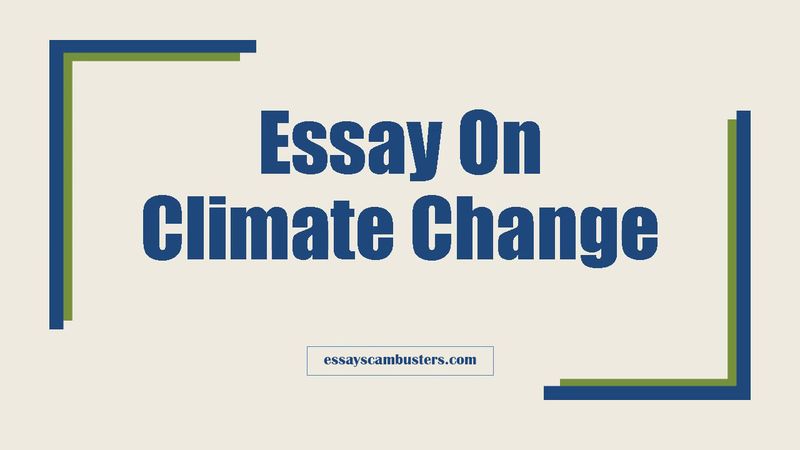 What is climate change and why does this global problem have to concern you?
International experts have come to the conclusion that the increase in the concentration of greenhouse gasses (carbon dioxide, methane, nitrogen oxide) in the atmosphere as a direct consequence of human activity is the main cause of global climate change.
During the last hundred years, the average temperature on our planet has increased by 0.6 degrees Celsius. 1998 was the hottest year in the last 140 years, and 2018 was the third hottest year on record. As a result of global warming, floods, hurricanes, and fires have become more frequent on Earth. Now, due to global warming, a significant part of the coastal areas may disappear under ocean water.
A recent survey conducted among 80 countries showed that most people are unaware and not concerned about climate change problems, while only every third citizen among the respondents considers this problem as one that deserves attention.
A group of independent British experts came to the conclusion that the warming of the climate on Earth will lead to sharp changes in pressure, which will cause an increase in the frequency of hurricane winds, and heavy precipitation, that will be further accompanied by floods (the western, partly central and northern regions of Europe will face such a problem).
There will be record high temperatures, hot and dry weather in the southern regions, and an increase in the strength of stormy winds, which will especially affect Great Britain and France. In the southern regions, in connection with the rise in the level of the world ocean, and the Mediterranean Sea, in particular, the salinization of fresh river waters may occur. This will lead to a change in biodiversity and, accordingly, increase the problem with water supply.
Such profound changes will affect EVERYONE. This is why your awareness of climate change, as well as further independent research of the climate change topics for essay, will surely help you write a good essay about climate change.
How to write a climate change essay outline
It is believed that a good plan equals half of the work done. Whether half or slightly less, a good outline in essay writing surely is a huge prerequisite for success. Knowing how to write an outline for an academic paper is a basic skill for a student at college, however, many lack this simple competence.
We suggest you take an outline seriously. In your essay about climate change, making an outline will have no principal difference compared to writing any other essay type. You will also need to run some background research, identify possible hot issues, scroll through multiple climate change topics for essay and based on that information make a preliminary sketch of your work, or in other words saying – an outline.
Be sure to note your thesis statement, research questions, possible quotes, facts, and arguments along with a typical structural composition:
Introduction
The main body
Conclusion
Finally, when looking at your plan ahead, ask yourself – will such an outline enable me to write a great essay about climate change? Do I have everything I need to impress the audience and convince them of my position? Are there other, perhaps more interesting climate change topics for essay?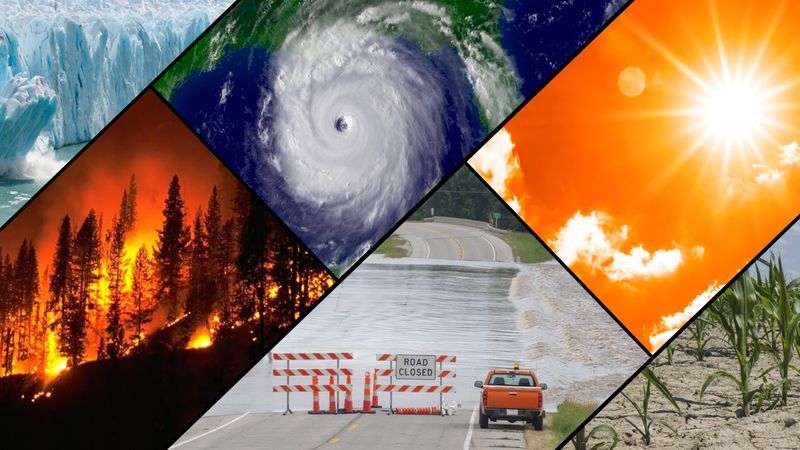 Ideas to come up with unique climate change topics for essay
Let's be honest, climate change is one of the hottest and the most popular social disputes. Students who need to write an essay about climate change, will most likely pick up one of the common aspects of this problem and write just another ordinary paper on this topic. No wonder why they get low grades and their work passes unnoticed in the class.
If you want to stand out from the rest of your peer classmates, follow these simple guidelines from our experts:
Study climate change with passion. Don't stop on shallow acquaintance with this topic by reading popular media resources. Instead, take a deep dive and read some specialized forums – there is nothing better than a live discussion between passionate people. Even comments to thematic videos on YouTube would significantly broaden your knowledge on this topic. If you have a day or two before you can start writing– devote them to reading scientific literature and following relevant social media resources. This will enable you to develop your unique perspective on the problem.
Think of your own experiences. One of the most convincing persuasive techniques is sharing personal experiences. Think of how and where you could have positively (or negatively) affected climate change – be it a picnic in the wild nature, or the way you handled waste in your local neighborhood. If you had the power to change the habits of your friends, and relatives, what would you do to reverse climate change?
Speculate about the future. Don't be too short-sighted – when it comes to the essay about climate change, we need to look into the future, not the present. For example, if a particular problem today constitutes a hazard for climate change, it doesn't mean that in the future humanity will not come up with a solution to that problem. Such perspective thinking will vastly enhance your choice of climate change topics for essay.
Focus on details. Once you think you have finally come up with an interesting topic for your essay, don't immediately rush into writing. Give it a second thought, read some articles on that topic, and watch a few thematic videos. A truly unique topic often sits on the outskirts of the central theme and lays deeply in the details.
Still find it hard to write a good essay about climate change?
Don't worry. Feeling lost while writing your first essay about climate is not something to be ashamed of. Getting everything perfect from the first go can be quite challenging. This is why you are more than welcome to consult with our expert writers on any aspect of your paper. They will provide the so-much-needed help on developing unique climate change topics for essay, as well as support you at any stage of your writing process.