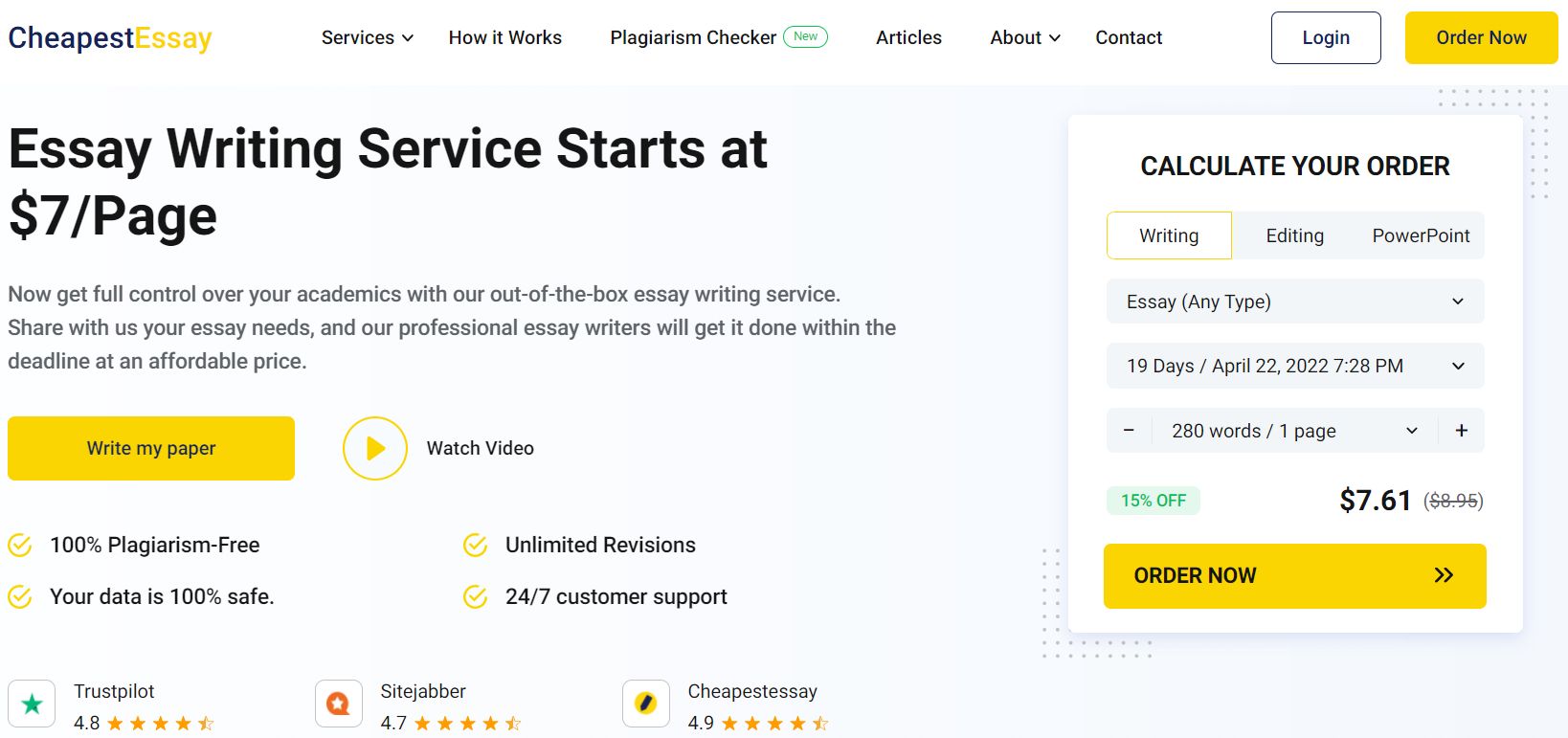 Paper Quality
I have done many reviews of custom academic writing services, however, never encountered the amount of plagiarized content that I have found at CheapestEssay. Usually, I start reviewing such services with their paper quality, grammar nuances, etc., though with CheapestEssay I virtually never reached that stage – the very first paper they "wrote" on my request came almost 100% plagiarized. When I complained about that and asked for a guaranteed free revision, they sent me another paper, which was also full of plagiarized fragments! The deadlines for my college task have already passed and I had to order the same paper at another online service.
Prices and Fees
If the above information has not yet scared you away from CheapestEssay, here is the good news – they are a really cheap service. The base price per standard essay page starts at 9.99 USD, and they also provide free title and bibliography pages. Is it worth it, or does it even matter when you know about a horrible plagiarism situation – these questions I will leave up to you to answer. In my opinion, quality and originality should always come first, while prices, additional services, support, and other things don't matter that much.
Guarantees
Companies should always place the customer in the center of their business models. For your information – even after almost two weeks since they failed my essay order, I am still in dispute with CheapestEssay's administrative personnel about my legitimate refund. At least this is what their guarantee policy says. I should be able to get an unlimited number of free-of-charge revisions or receive up to full money back. Since they failed to meet my deadline with quality revisions, I claimed my refund, to which they said they were gathering evidence and initiating a refund process. Up to this day, I have not received my money back.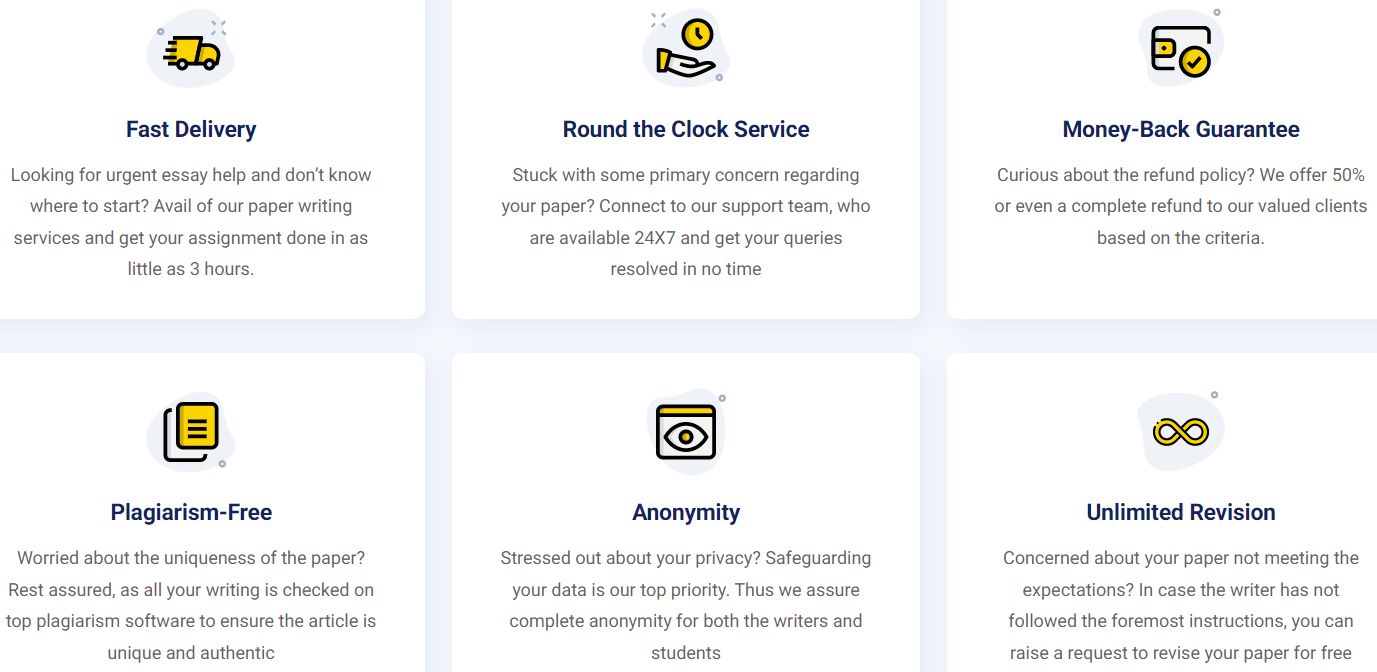 Service Review and Online reputation
CheapestEssay has been operating on the paid academic support market since 2011. It is not surprising that for such a long period they have generated lots of customer reviews and expert ratings. If only I had checked those reviews before my experiment with this service… Even by a rough estimate, the available customers' feedback on the work of this service is 80% negative.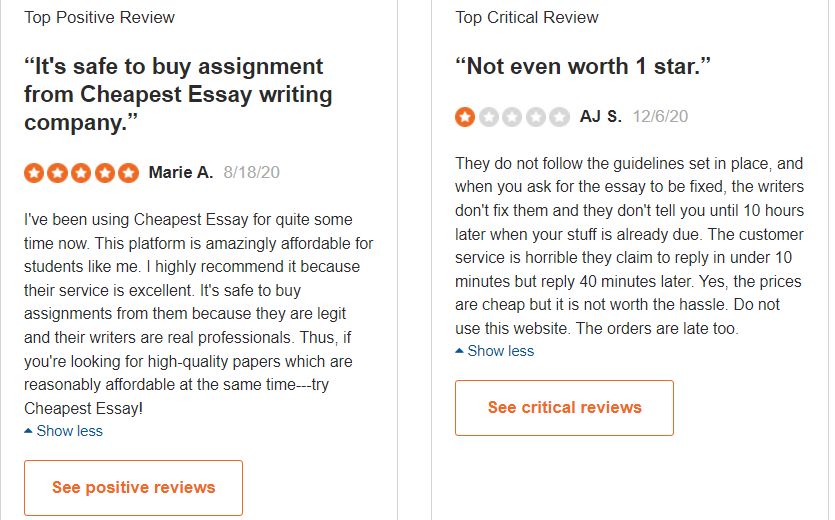 Customer Support
A huge share of my negative experience with this service was due to their unwillingness to talk to the customer. There is no phone line available, and only the online chat options and email are left for the customers to ask questions and place orders. I don't recommend placing an order via chat box, as it is extremely slow and ineffective. At CheapestEssay they have intentionally built a huge wall between the customer and support personnel, which tarnishes their online reputation significantly.
Types of Services
The company provides lots of various academic products. In this respect, they are really a versatile service. They can do all sorts of high school and college papers, ranging from simple take-home essays to the most complex graduate assignments, such as a degree research paper. However, don't get fooled by this abundance of propositions and try this service with a simple task first. To my knowledge, they cannot guarantee a good writing quality even for the most basic college assignments.
Ordering Process
I have ordered my paper via an online order form. This was the only ordering option available, so I cannot say about any alternative options. The ordering process took me just over 5 minutes – not hard at all. In the end, I was asked to make a 100% deposit, which was disbursed to the company automatically once my completed order arrived in my email box. This is a tricky algorithm since I couldn't check and confirm the quality before losing my money.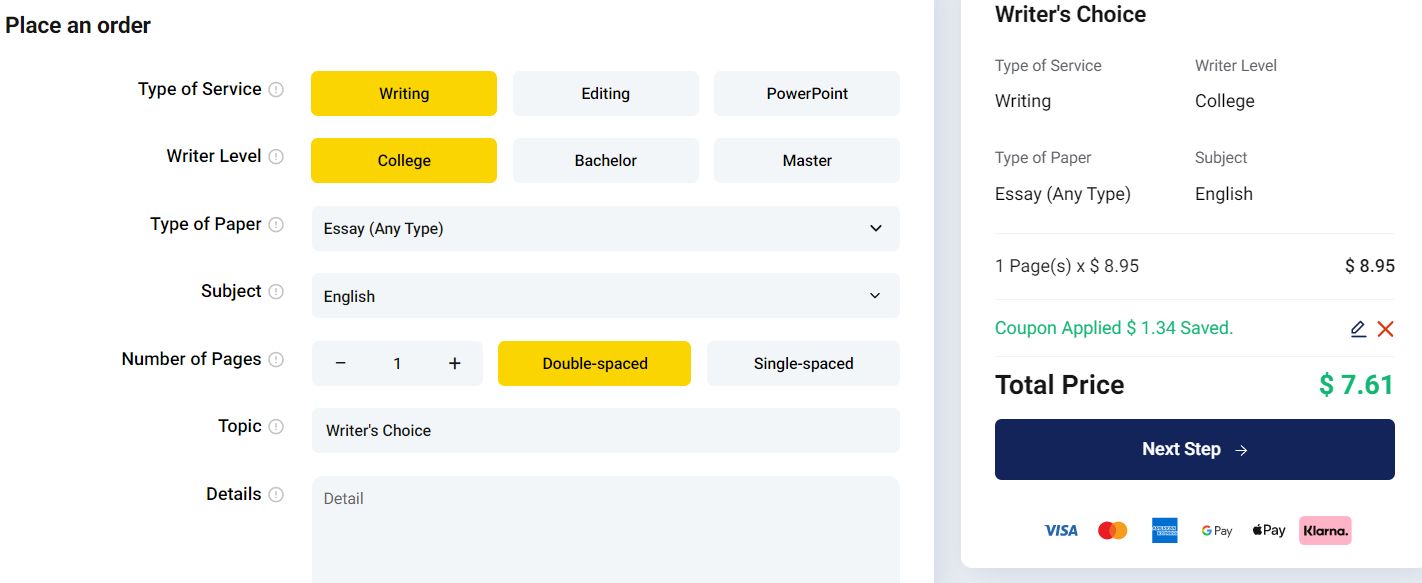 Offers and Extra Services
If you have come here looking for first-order discounts, progressive discounts, or giveaways – don't waste your time. These things are not part of CheapestEssay's business model. They even lack such things as promo codes and holidays discounts. One can only receive editing and proofreading as additional services here.
Pros/Cons
Pros:
Simple ordering process
Affordable prices
A huge variety of services
Cons:
Significant plagiarism issues
Poor customer guarantee policy
Lack of offers and extra services
Bad customer support
Seriously tarnished online reputation
Conclusion
Don't get fooled by the name of this company. Along with cheap prices, you will also get serious plagiarism issues, horrible customer support, and what's worse – won't be able to get your money back.
FAQ
Is CheapestEssay legit?
This is a fully legit service, though the quality of their work and significant plagiarism issues should make you think twice before placing an order here.
Is CheapestEssay cheap?
Yes, CheapestEssay is a cheap service, indeed. They charge only 9.99 USD per standard essay page.
Is CheapestEssay reliable?
No, this is not a reliable company.
Is CheapestEssay trustworthy?
Trusting this service will put the success of your academic task at a big risk.
Does CheapestEssay plagiarize?
Yes, they have a real catastrophe with plagiarism – you should always run your own plagiarism checks on all orders received from CheapestEssay.