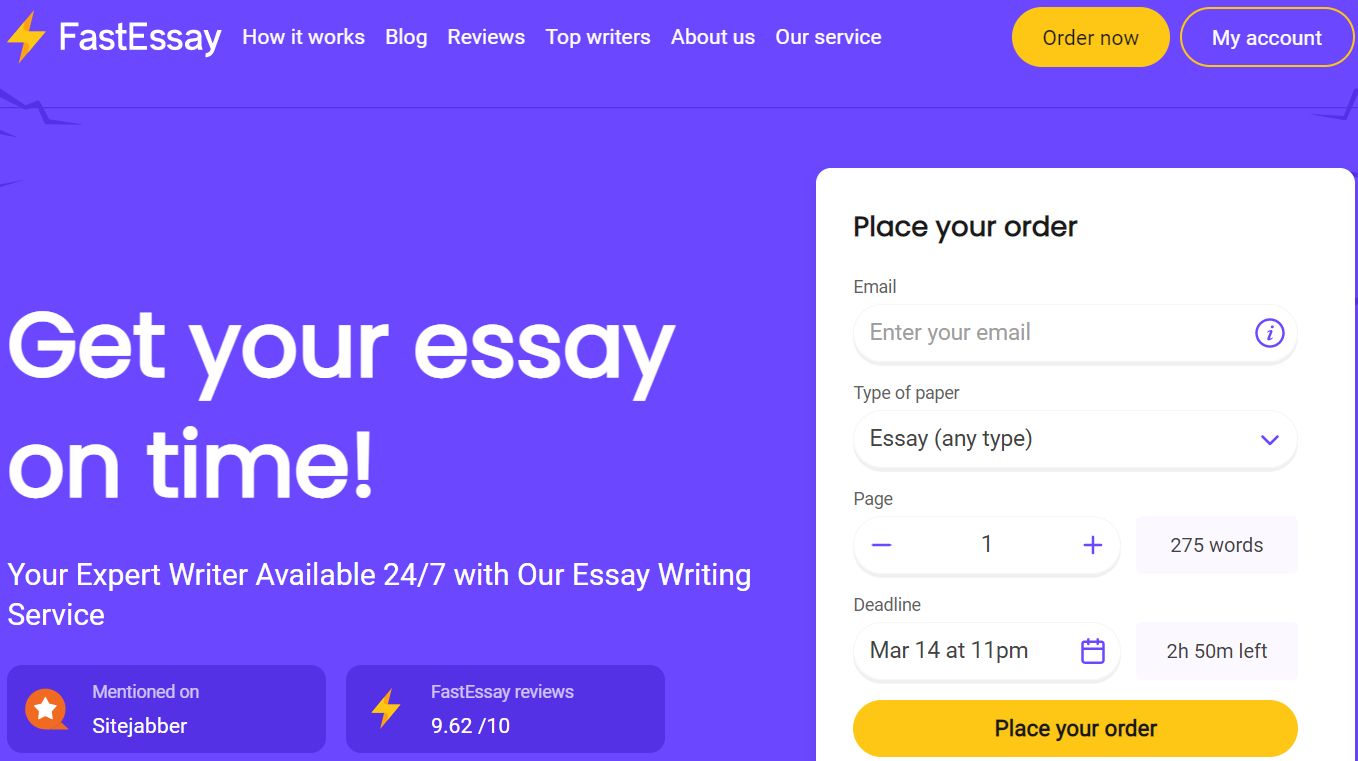 Paper Quality
FastEssay is a modern online writing company with an impressive customer base. Are they really that good, and is the quality of their papers worth it? I have put these assumptions to the test and what can I say – they absolutely failed in the paper quality domain. I was very frustrated with the Political Science essay they have delivered to me, even though I went with the top writer option and paid a double price for the fast delivery. The paper was poorly written, failed to properly address the key question, and contained some grammar mistakes.
Prices and Fees
Speaking about prices, FastEssay is a mid-priced service. This refers to the base price per page, as well as the cost of extra options, such as the top writer or the extra fast delivery speed. I have seen other more expensive companies out there, just as many low-cost ones. FastEssay is a clear mid-player among them. Is it good news concerning the paper quality? The decision is always yours.
Guarantees
I had no issues with their guarantee policies during the placement or execution of my order. However, I have noticed other customers openly complaining about FastEssay failing to guarantee their anonymity and refusing to provide free revisions upon short notice. I recommend you read carefully their Terms of Use and Customer Satisfaction policies available on the website before placing your order. In any case, the online support service should be able to answer your questions and address concerns.

Service Review and Online reputation
The online reputation of FastEssay is not looking good. The lack of expert reviews or any other reliable information is fairly compensated by the abundance of customer comments and feedback. Sites like Reddit have dozens of interesting threads addressing FastEssay's paper quality, guarantee policy, problems with ordering, and other issues.

Customer Support
The customer support service here "prefers" to keep clients at distance – there is a 24/7 online chat window available, but no phone line. This is, of course, frustrating, but it would be naïve to expect wonders from a typical market mid-player with paper quality below average. I don't recommend using their chatbot functionality as, honestly, it is a useless option – it will answer only simple and standard questions, but fail to help you with anything specific.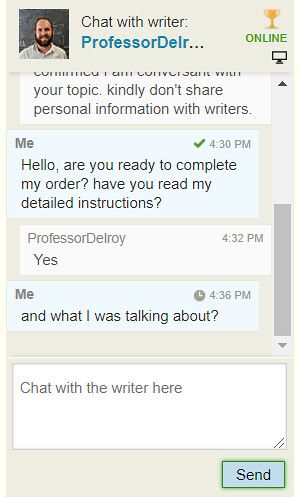 Types of Services
It looks like they have copy-pasted the Types of Services section from some other sites, as virtually all possible academic papers and support works are mentioned there. They have failed to address my rather simple essay topic, so I have serious doubts they would be able to deliver anything more complex, for instance, degree works, and graduate research papers.
The editing and proofreading service at FastEssay is not worth it, as several customers expressed justified concerns about the professionalism of their editors.
Ordering Process
I have never seen a more complicated and bugged ordering process in my life. Their online order functionality is very limited, and the window where I had to fill in my order details kept freezing all the time. Furthermore, the fact that there is no option to call this company and talk to a live person is very frustrating, essentially leaving one with unanswered questions and helpless in emergency situations.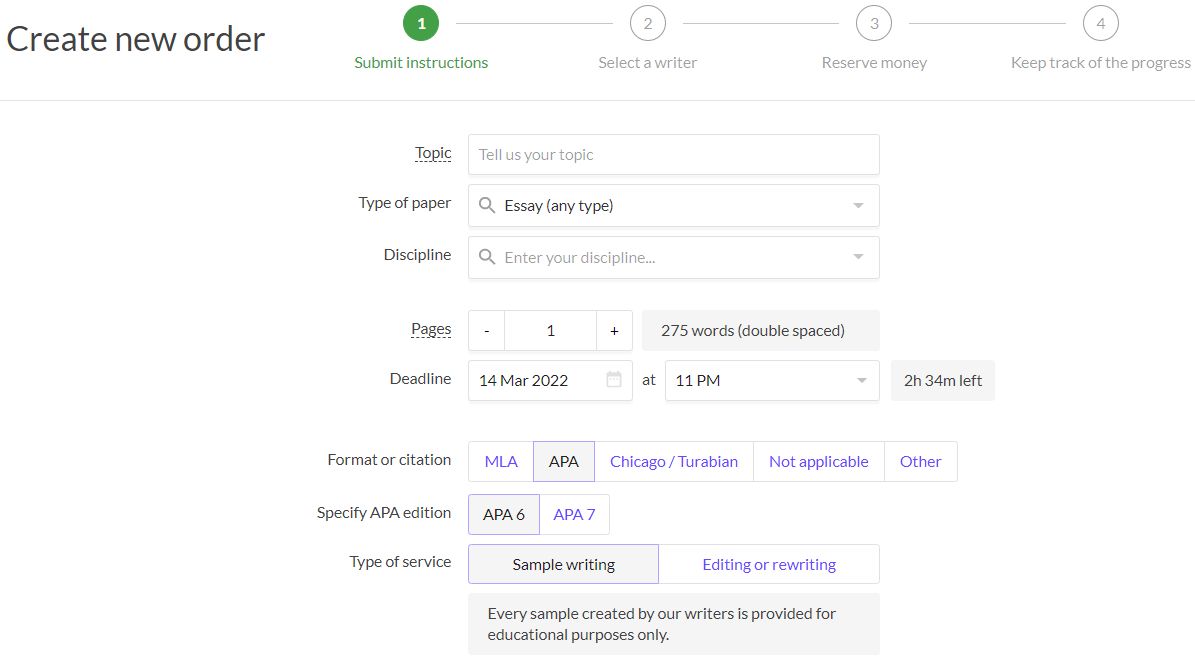 Offers and Extra Services
FastEssay's website says that new customers can enjoy a generous discount on their first orders, though I never received mine! I submitted my complaint to their support office, but even for 6 days it is still unanswered and I haven't received my legit compensation.
The extra services include grammar and plagiarism checks, double-writer option, document formatting, presentations, CVs to name a few.
Pros/Cons
Pros:
Cons:
Poor paper quality
Questionable guarantees
Lack of trustworthy expert reviews
Difficult and bugged ordering process
Discounts exist only on paper
Conclusion
This company is one big frustration. The affordable prices cannot outweigh the horrible paper quality, bad customer support, complicated ordering process, lack of discounts, and other drawbacks.
FAQ
Is FastEssay legit?
There is no question about FastEssay's legitimacy – it is a real company operating online, taking customer orders, and delivering results.
Is FastEssay reliable?
One can rely on this company in very basic and low-complexity writing tasks, ideally on high school and junior college levels.
Is FastEssay cheap?
The company features affordable prices, though the price-performance balance is definitely not in favor of performance.
Is FastEssay safe?
Customer guarantees are the weakest part of FastEssay's business model. Free revisions, customer personal information security, and other aspects raise a lot of concerns.