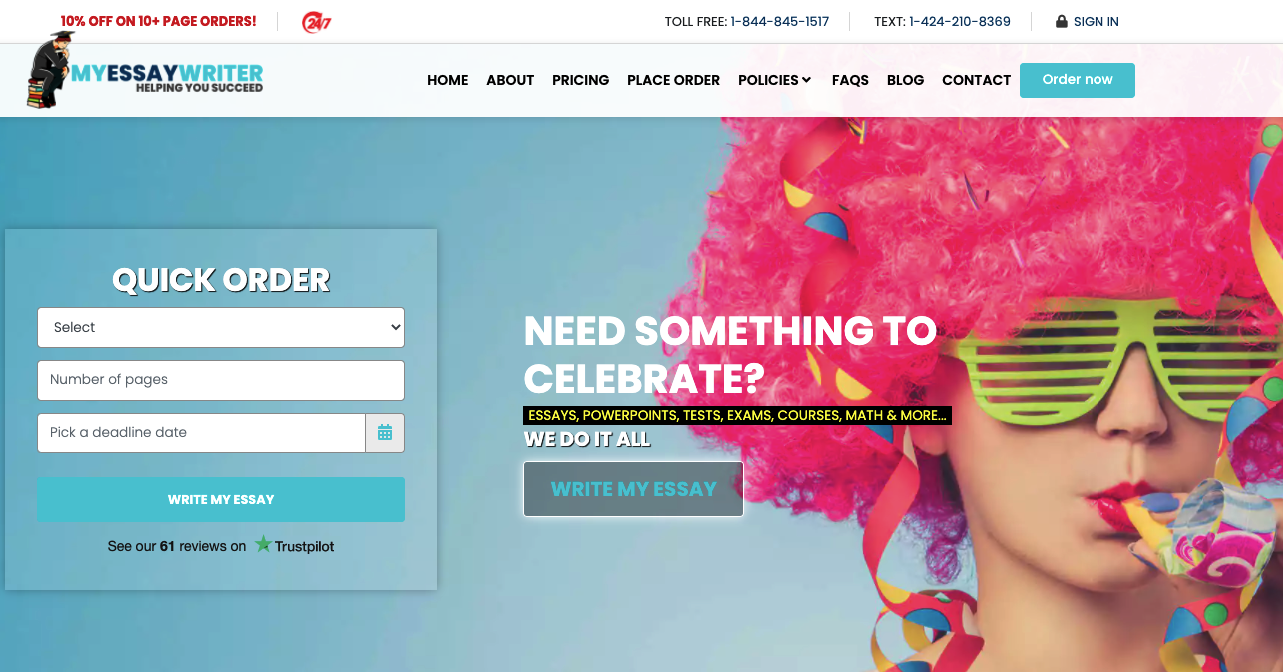 Paper Quality
Paper quality is perhaps the single most important requirement for anyone buying a college paper online. Most writing services fail to deliver a decent quality, while some can really write a good quality college paper. Unfortunately, MyEssayWriter.net is one of those who fail in the quality domain. The papers we have ordered from this service for testing purposes have all been packed with grammar and stylistic issues, to say nothing of the poorly addressed topics in each particular case. Students should think twice before considering buying an academic paper here.
Prices and Fees
The second most significant criterion for students placing orders with online writing agencies is the price. Indeed, most students cannot afford to spend much money on papers on a regular basis. With regard to MyEssayWriter.net, affordable pricing is not one of their merits. They charge 19.99 USD per page with default loose turnaround time, while an increase in this parameter will lead to a much higher final cost (sometimes two and threefold).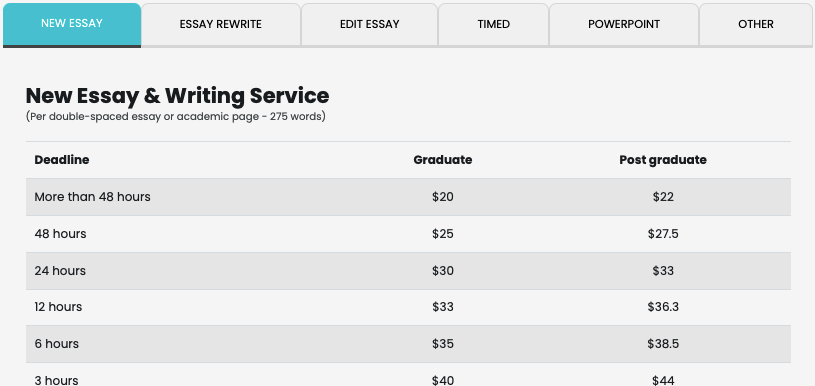 Guarantees
MyEssayWriter.net offers a standard customer protection package, including partial money-back and assurances of security of personal information. The detailed guarantee provisions can be accessed in the rather lengthy Terms of Use file to be found on their official website. It is worth mentioning, that in order to claim a single free of charge revision, a detailed complaint must be submitted to the official customer support office (by email) no later than 3 business days after order delivery.

Service Review and Online reputation
Browsing the most popular customer feedback resources online, we have found a partial to complete match between our observations and what other users had to say about MyEssayWriter.net. Moreover, the percentage of those expressing negative comments and feelings was notably higher than those with positive ones. Make a note of this and check out the company's reputation online before placing your first order.

Customer Support
We have honestly tried to reach out to their support office and talk to a live person, but all lines were constantly busy. Instead, we had to use the live chat option. That one worked flawlessly and we've got the answers to our questions. Imagine a live chat option might not be the best choice for when you are in a hurry, have a complicated question, or simply face an issue with your paper.
Types of Services
MyEssayWriter.net provides all kinds of academic services. On paper, the list of assignments that their writers can take looks quite impressive, however, in real life even the simple essay tasks we have been running on them turned out to be a real challenge. Therefore, we have serious doubts that this service can deliver and perform well on a more complicated college task, such as a degree thesis or dissertation.
Ordering Process
By not being able to effectively connect with a live person from the customer support office, customers are deprived of the best option to place their orders. What is left is the self-service approach, i.e. filling in the digital order form online. The two times we have used it showed that an average customer can spend up to 10-12 minutes listing all the details of their orders and answering supporting questions, which at times can be quite annoying and lead to expensive outcomes (e.g. the unnecessary and absolutely useless plagiarism check and editor services).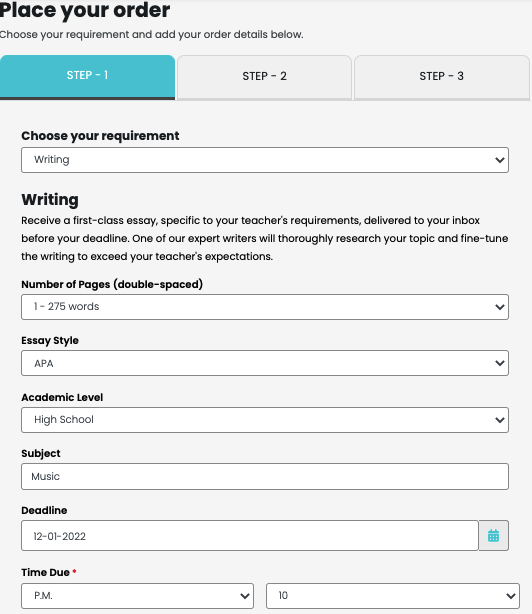 Offers and Extra Services
To our best knowledge, there are no first-order discounts available at MyEssayWriter.net. The same goes for loyalty programs. However, we have read in other customers' comments online that the company practices occasional promo codes giveaway campaigns and may provide other discounts around Christmas and US Independence Day.
Pros/Cons
Cons:
Below average paper quality
Expensive papers & absence of regular customer incentive programs
Hard to reach customer support service
Complicated ordering process
Pros:
Visually appealing website
Viable live chat option
Conclusion
Having tried MyEssayWriter.net, we were left with a rather negative aftertaste. Their service model is not on par with the competition in many aspects, including paper quality, prices, ordering process, and customer support & incentive programs, to name a few.
FAQ
Is MyEssayWriter.net a fraud?
Technically, it is not. They serve customers just as most other similar companies do. However, the quality of their services leaves much to be desired.
Is MyEssayWriter.net legal?
Yes, it is a perfectly legal academic writing service. They have a registered legal address and a functional (although with some reservations) customer support office.
Is MyEssayWriter.net trustworthy?
Currently, we find it very risky to trust this service with important academic assignments, unless you are not worried about getting a low score in your class.
Does MyEssayWriter.net plagiarize?
In our tests, there was no evidence of plagiarized content on behalf of MyEssayWriter.net.