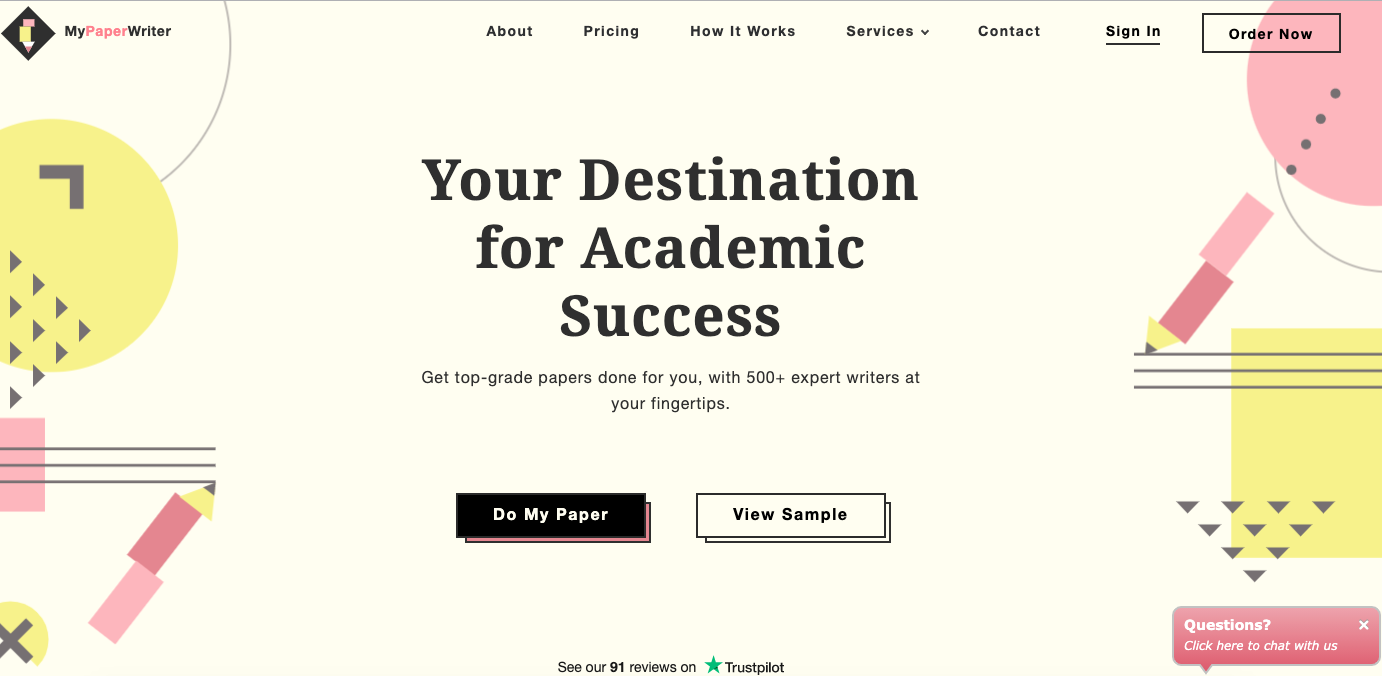 Paper Quality
Quality of writing is the most important indicator for any on-demand paper service, hands down. Quality is what students are looking for when choosing to buy papers online. What about the Mypaperwriter service? Do they offer a good quality of writing? Unfortunately, not. Behind their glamorous website, promising self-praise given by the company's officials, and positive user feedback (on-site), there is no support in terms of real paper quality and additional services like editing and proofreading.
Prices and Fees
Despite the mediocre paper quality, Mypaperwriter is not a cheap service. They ask for 17.99 USD per standard essay page of a default difficulty level (e.g. high school and standard college) and are not providing that many discounts and free extras. The only exceptions are the title and bibliography pages offered for free (no difference from other services in this respect).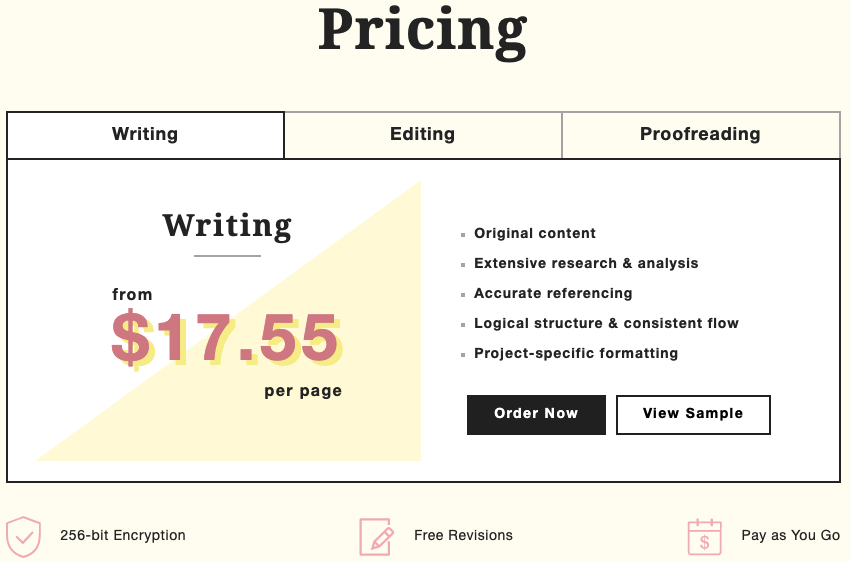 Guarantees
Guarantees and assurances may look good on their website, though in reality, things are not that bright and perfect. For instance, for the bad quality paper they delivered to me, I was not able to claim even a partial refund. As their support agent wrote to me in the final note, they have provided me with a free revision and that should have solved all problems with the quality. I cannot disagree more, as even in the revised version I found several grammar issues and a plagiarized paragraph.

Service Review and Online reputation
Mypaperwriter takes pride in a long history of operation, which started over a decade ago, back in 2009. Their website is full of positive customers' feedback, however, who trusts the on-site reviews anyway? Upon checking their reputation on SiteJabber and TrustPilot I found many contradicting comments, some positive indeed, while others negative. As we know, the truth is often somewhere in the middle.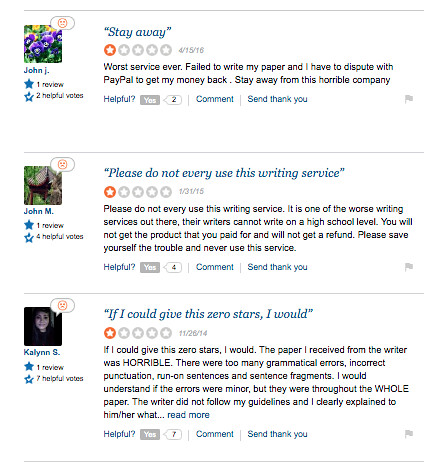 Customer Support
To my positive surprise, the support service at Mypaperwriter works like a charm. All my calls were answered, I haven't heard a single NO answer or a rude attitude. This must be a part of the secret behind their success over the years – a very good first impression, which, unfortunately, is not supported by the paper quality or the guarantees.
Types of Services
Mypaperwriter offers a variety of academic services, including paper writing, editing, and proofreading, as well as individual coaching sessions. The quality of the last option remains to be seen, although, this is not a cheap service – get ready to pay an extra price for an individualized approach.

Ordering Process
Placing an order at Mypaperwriter is easy and straightforward. In this sense, the online order form repeats the same algorithm as when placing an order through a phone call:
Providing your contact information (an account is created automatically)
Selecting a type of service (writing, editing, or coaching)
Providing details on the task (such as an essay topic or a prompt, the deadline, formatting and language requirements, etc.)
Approving the price tag and writer choice
Waiting for your order to be completed
Payment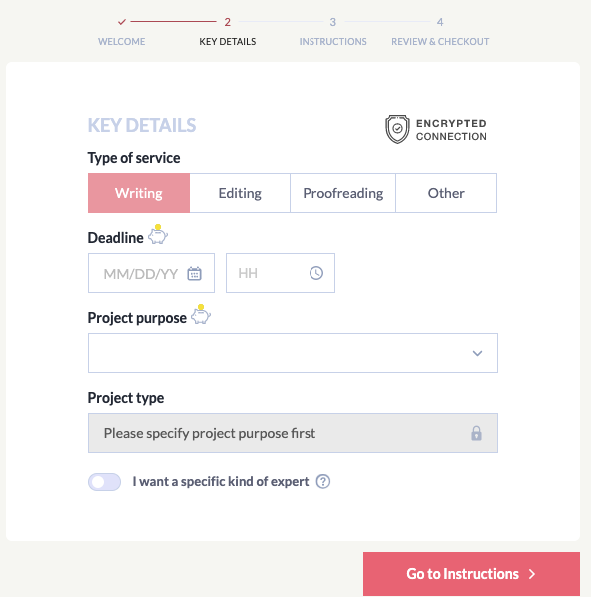 Offers and Extra Services
There is not much to talk about with regard to extra services and offers. The company tries to keep up with the market pace by offering free title and bibliography pages, however, a price-concerned student won't find any first-order discounts or a loyalty program here. No matter how many orders you have placed, the base price per page will always stay the same for you – this is very disappointing, Mypaperwriter.
Pros/Cons
Pros:
Excellent customer support service
The easy and intuitive ordering process
Cons:
Mediocre paper quality
High prices and no loyalty program
Guarantees and other customer-facing policies are not trustworthy
Ambivalent online reputation
Conclusion
Mypaperwriter is a kind of service that impresses at first glance, though disappoints later. Think carefully about whether you need such a quick fix to your academic problems at an expense of quality and reliability.
FAQ
Is Mypaperwriter a scam?
It's not a scam in a classic way. They offer real academic writing and training services, though not everyone may find them worthy and reliable.
Is Mypaperwriter legit?
They are as legit as hundreds of other similar services online. After all, there are no legal prohibitions on using their services or bespoke products.
Is Mypaperwriter trustworthy?
All things considered, it is safe to trust them with a simple high school paper; however, for a more complex and responsible task, you should look elsewhere.
Is Mypaperwriter cheap?
Their price range shows that they are not a perfect choice for a student on a tight budget. There are many other, more affordable services out there.